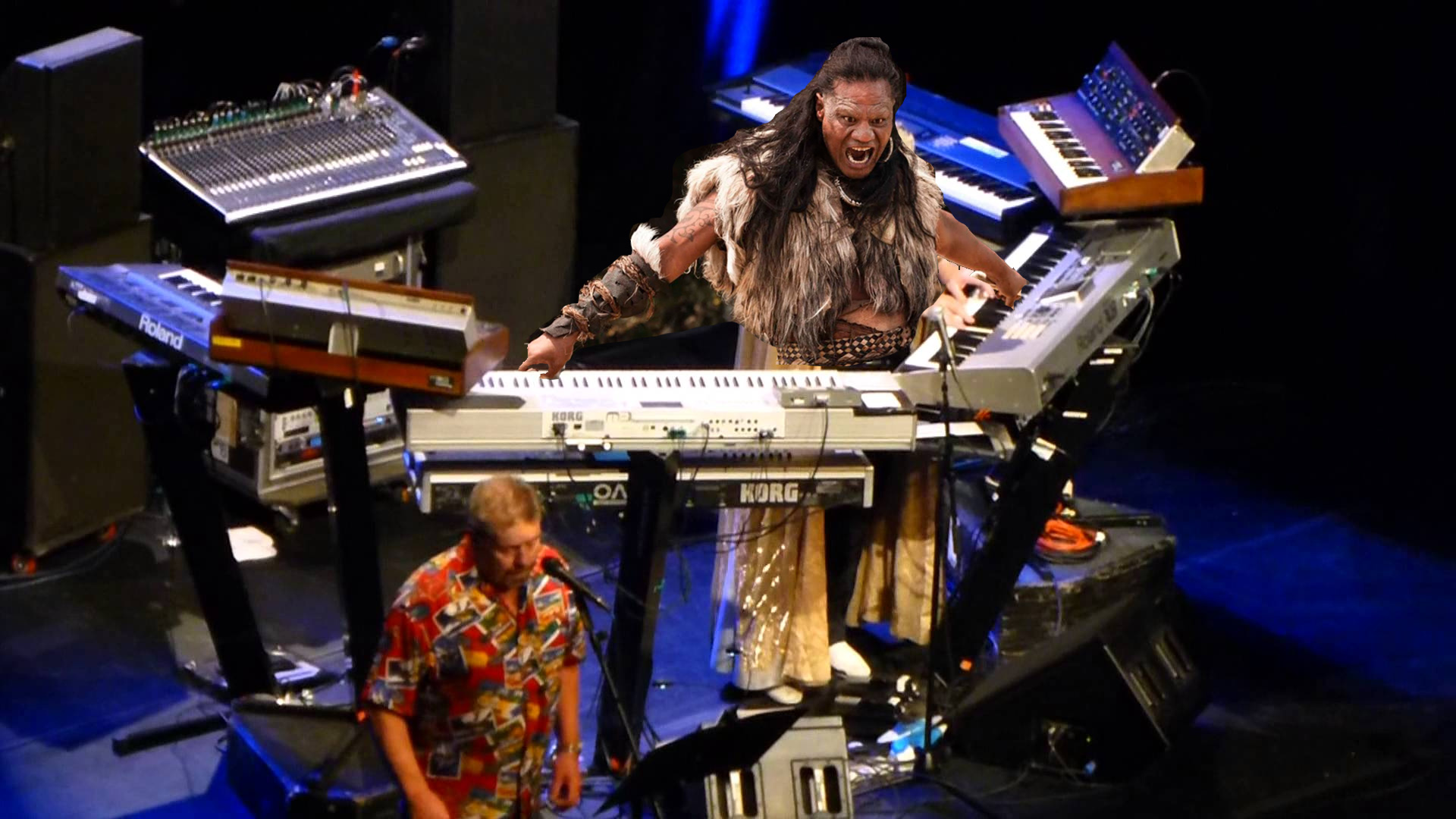 Interview: 'The Dead Lands' composer Don McGlashan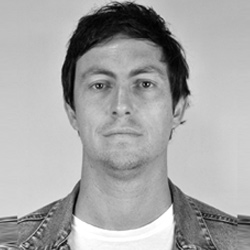 ---
Pre-colonial Māori action epic The Dead Lands is almost upon us. We've seen it and it rules! Among the many standout elements (kickass action sequences, the depiction of an Aotearoa we've never seen before, Toa Fraser's poetic direction, the 100% Te Reo dialogue) is an unsettling, ominous score by Don McGlashan, heavy on the synth tones and bass rumbles, a strong, unexpected accompaniment to the action that unfolds on screen. We jumped at the opportunity to pose some questions to the uber-talented McGlashan, who you can see team up with Dave Dobbyn to co-headline The Winery Tour 2015 (with Supergroove and Anika Moa) in the New Year.
---
FLICKS: Hi Don, what have you been up to today?
DON MCGLASHAN: I've been helping my friend Jonathan Besser finish a beautiful project called "Aroha-Ahava". It's a collaboration with singer and actor Mere Boynton. Texts drawn from The Song Of Solomon, ancient Rumi poems or Jonathan's own words – sung in English, Te Reo and sometimes Hebrew (occasionally  in the same song) and backed with violin, viola, vibes, bass and drums (Chris O'Connor and Maree Thom from my old band The Seven Sisters).
It's turning out really well.
What were your first thoughts about 'The Dead Lands' when you heard the initial concept?
I love Toa's work, and I was excited to be asked to be part of the first Te Reo action drama.
What compositional ideas came to mind at an early stage?
I thought it could be really sparse, with a lot of environmental sound that gradually morphed into score – a bit like Stephen Price's score for Gravity. I also looked at Fellini's Satyricon, with its sudden, jarring use of the Kecak Monkey Chant, and wondered if that kind of out-of-context thing could find its way in there too.
How did these evolve over time?
Well, most of those ideas had to be thrown out completely! Toa and Dan Kircher, the film's editor, decided, over time, that they wanted a very rich score  – the temp music drew heavily on themes from the Batman movies –  so I had to step up and write lots of notes.  Initially my idea was to try a very rhythmic approach with a mix of synths, strings and brass, but that didn't work, so I arrived at the mostly synth and percussion score by a process of elimination. Having said that, some of the early field recordings my son Louie did for me (gannets at Muriwai) still appear in the score at scary moments!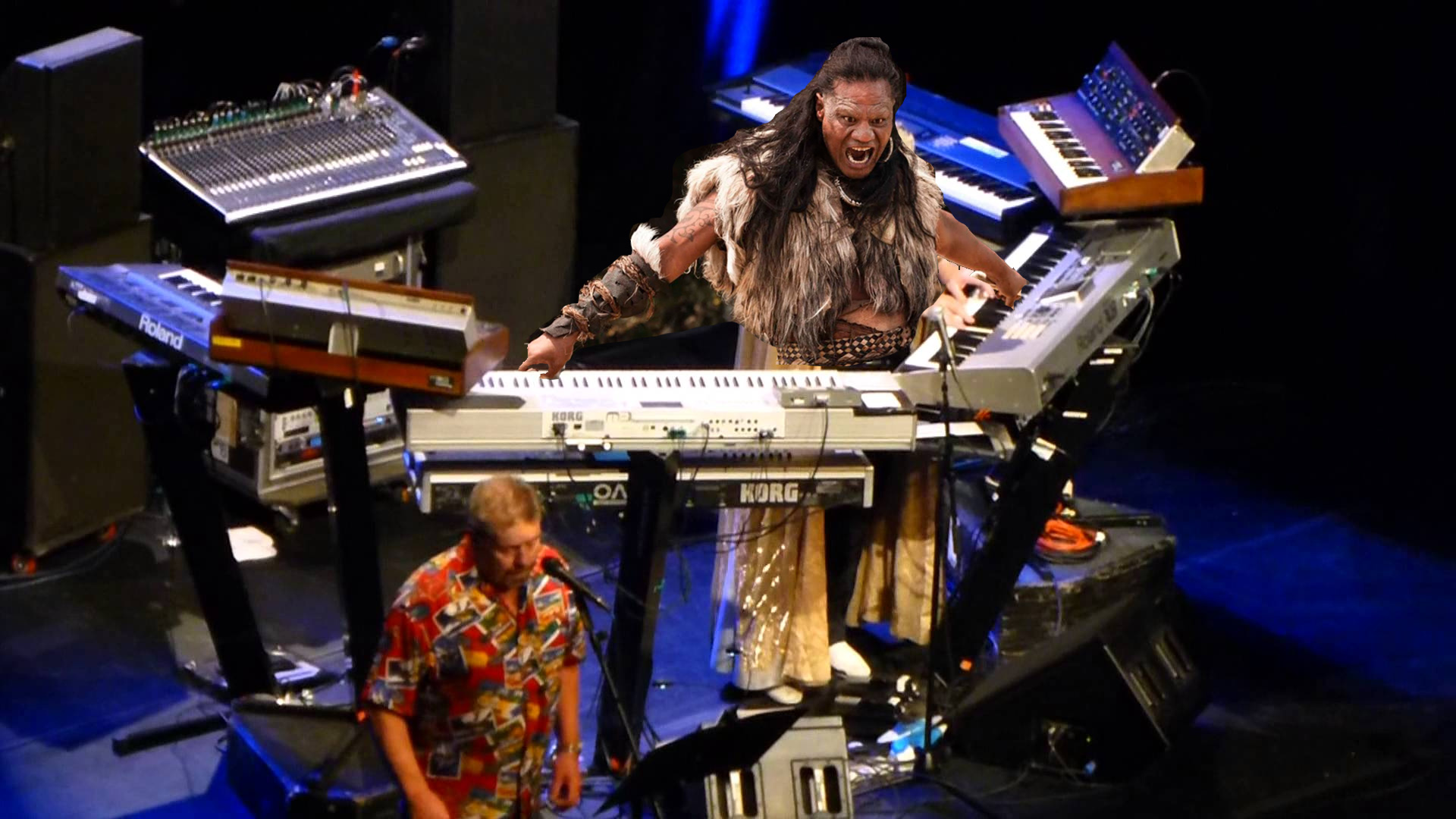 I'm curious about the minimal presence – if any – of taonga pūoro [traditional Māori instruments] in your score. That worked for me even though it came as a surprise initially, as it provides a more driving, contemporary accompaniment than I had expected.
That was Toa and Dan's idea too. The film was never meant to be historically reverent, and I think having a non-traditional score helps underline that.
John Carpenter is one of the first composers that sprang to mind while listening to your score. Was he a reference point for your compositions, and who else may have deliberately or stealthily infiltrated your writing process?
I guess I've soaked up some of Carpenter's musical aesthetic by watching his movies, but I wasn't thinking deliberately about him. Cliff Martinez's synth work in Drive and Only God Forgives was a bit of a reference  – but again, Toa and Dan put me onto that stuff!
An ominous, synth-based score isn't necessarily the first palette people may associate with you. Have these instruments played a role in your writing and recording to any great extent to date?
Ha! You're right there. I know very little about synths. When I realised the score needed to head in that direction, I bought some software synths and got my friend Sean Donnelly to show me how they work. Sean was a huge support with this  film. He held my hand throughout, and contributed feels, sounds and/or structures for several cues. I also was able to call on Sjaak Overgaauw, an excellent Dutch sound artist who works a lot with guitar loops. He contributed the shifting pad sound that starts the film, and pops up in other places too. My friend, From Scratch founder Philip Dadson, played his "waterphone" on a few cues too. It's an invented instrument ; a metal 'gourd' with rods attached that you play with a cello bow.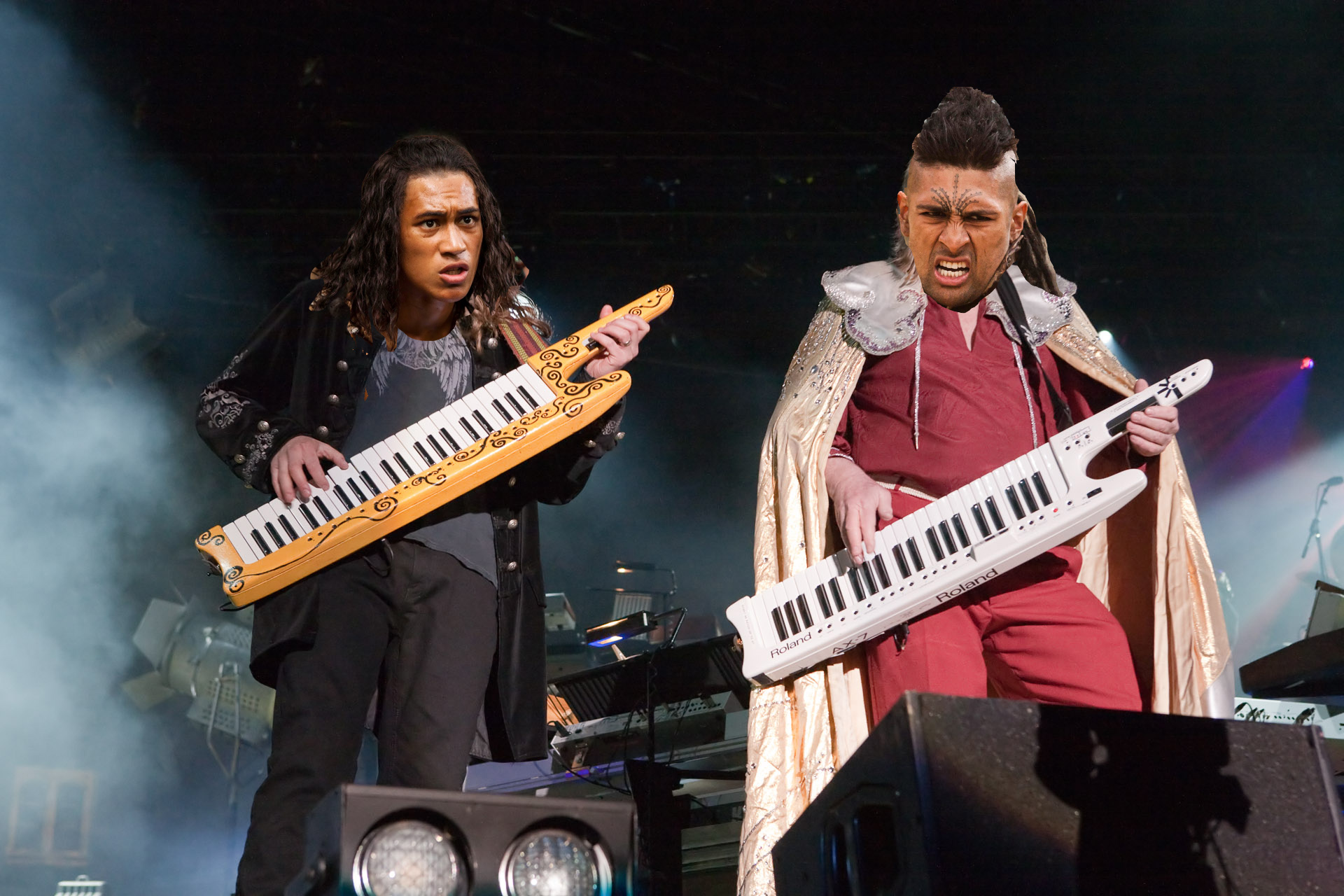 Once you'd settled on an approach for the final score, what did the writing process entail? And did this differ much from previous compositions?
Well, it was a case of racing to get cues approved. Toa, Dan and the post-production were in London, and I was making sketches, sending them to an sftp site, and getting notes back in early-morning Skype sessions.
I scored all the pieces that needed deep strings ( 7 cellos and two double basses) and solo horn, and put those sessions together at Roundhead with the APO strings and the help of my copyist Veronika Rentsch and assistant Claire Cowan. Then I did the bulk of the synth composing at home, until I had to move my composing set-up into Roundhead  so I could keep working while we mixed the first set of cues.
I called in another old friend, Jason Smith, who's a brilliant music editor (and a fine composer in his own right) , to help me hit the deadlines. He, Sean and Roundhead studio's engineer, Jordan Stone, really went the extra mile to help make this score happen.
I'd really like a copy on vinyl. Can we get the awesome Death Waltz Recordings to release it? 
Good idea.  I don't think there's talk of a soundtrack album at this stage, but if it comes up, I'll suggest that.