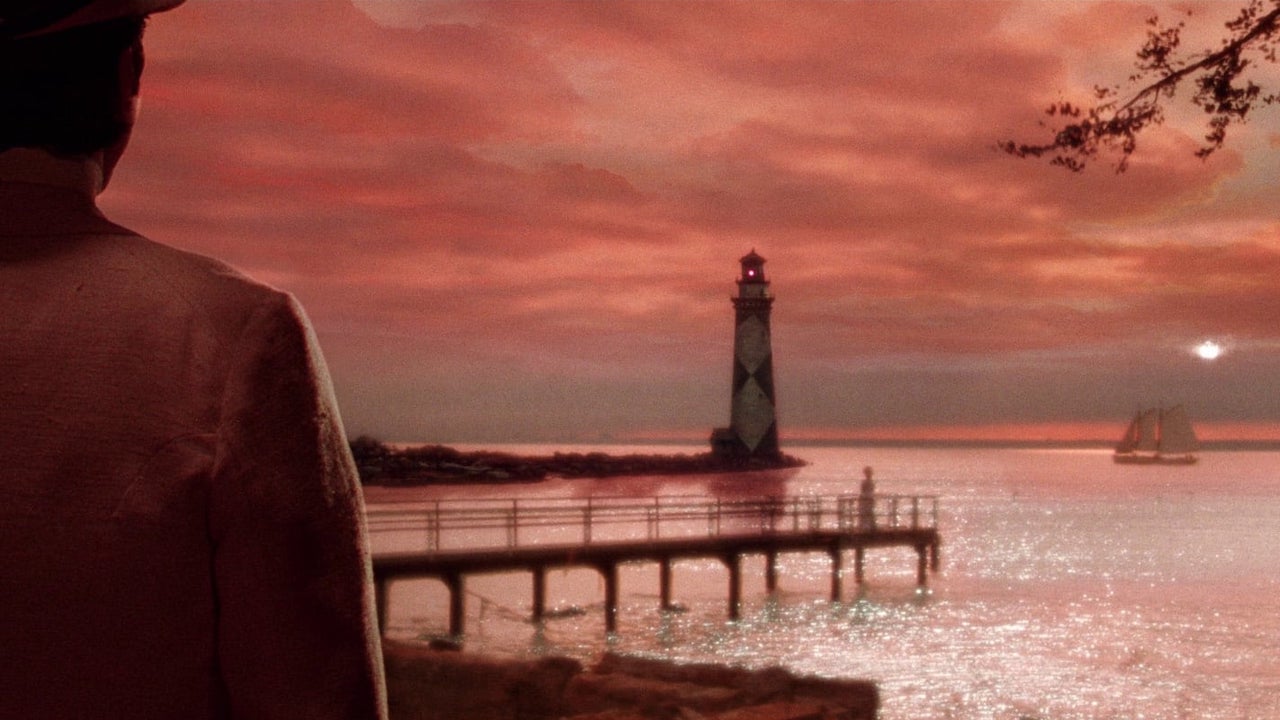 Retrospective: Scorsese's period romance The Age of Innocence out-swoons Bridgerton

---
Bridgerton's second season tries to vamp up repressed period romances, but it won't out-swoon Martin Scorsese's luscious take on the genre. Claire White waxes romantic on The Age of Innocence.
Polish your silver, don your best party dress, and get your ears ready for the hushed purr of secrets, as talk amongst the town reveals that the newest season of Bridgerton has arrived.
As we delve once again into Regency "pomp and romp", it's the perfect time to revisit one of our favourite society period films. Released in 1993, The Age of Innocence introduces us into the world of New York society in the 1870s. Featuring narration by an unseen observer (voiced by Joanne Woodward), much like Bridgerton's very own Lady Whistledown (voiced by Julie Andrews), The Age of Innocence is Bridgerton's natural predecessor in its tale of social breeding, scandal and sensuality.
Directed by Martin Scorsese, and adapted from the Edith Wharton novel of the same name by Scorsese and Jay Cocks, the film stars Daniel Day-Lewis as Newland Archer, a wealthy lawyer who is engaged to the sweet, respectable May Welland (Winona Ryder). However, order amongst their New York society is disrupted when May's cousin, the Countess Ellen Olenska (Michelle Pfiffer) arrives in town after the scandalous dissolution of her marriage to a Polish count.
While others make her the topic of scornful dinner table gossip for her impropriety, Newland is drawn to Ellen's rejection of the rigid social mores and unspoken rules that dictate his life. In return, she is drawn to his quiet passion, to the way he doesn't treat her like the town pariah, and his luscious locks of hair, probably.
Sign up for Flicks updates
When Scorsese announced his intention to film an adaptation of a Wharton novel, fans and critics were perplexed. Scorsese, a filmmaker who made his name directing films of masculinity and violence such as Taxi Driver, Raging Bull and Mean Streets delving into the literary world of 19th century New York high society manners? Surely not! But amongst their scepticism, they forgot something very important: that no one knows New York like Martin Scorsese.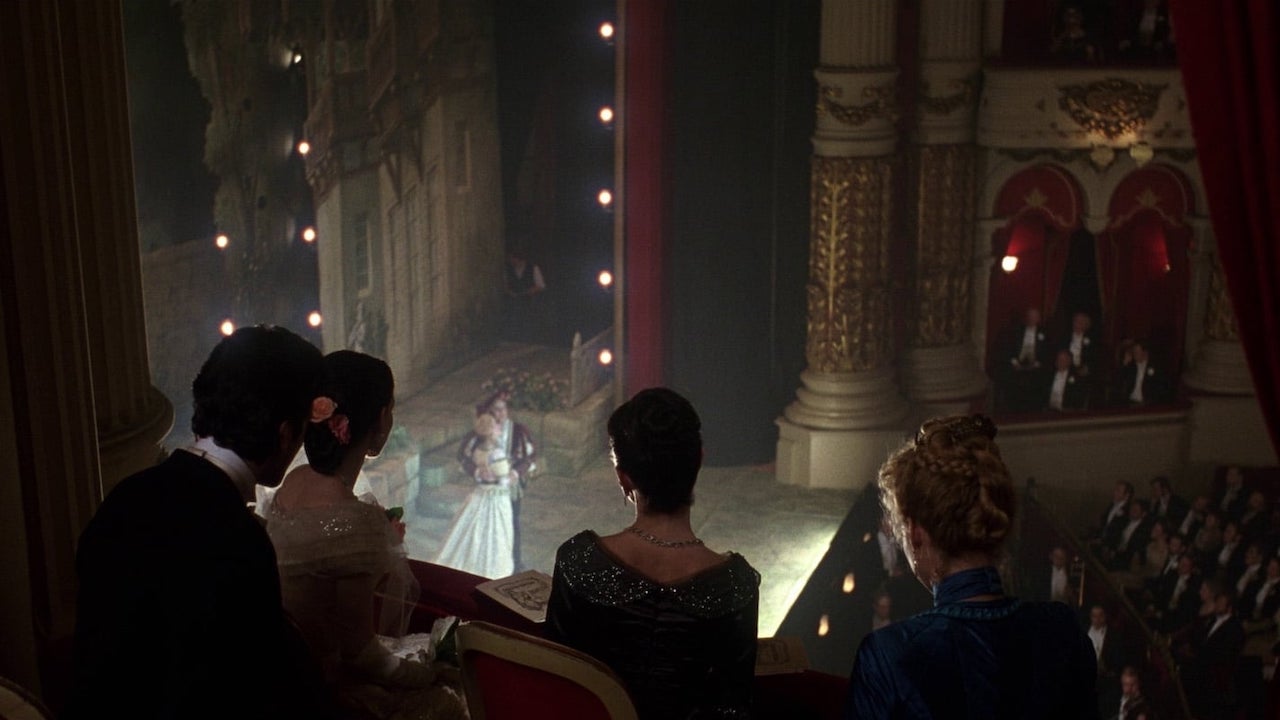 Many place The Age of Innocence as Scorsese's most violent film. The number of rules and expectations delivered with a biting smile as cutthroat as any bullet. One misstep and social death will be served on fine china in the most exquisite of drawing rooms, and everyone's invited. New York will always be New York, and whether it's through the mafia on the streets of Scorsese's Little Italy or 1870s high society, structure and order must be obeyed.
Time is spent showcasing the choreographed way tradition and order rules every aspect of life in Newland and Ellen's society. Ballrooms are opened once a year, tables are set and ornate piles of food become the centrepiece, fashionable streets are discussed, and people move across rooms in the way they are expected to. The world is lavish, luxurious, and exquisite: full of ceremony, and corners where desire can bloom.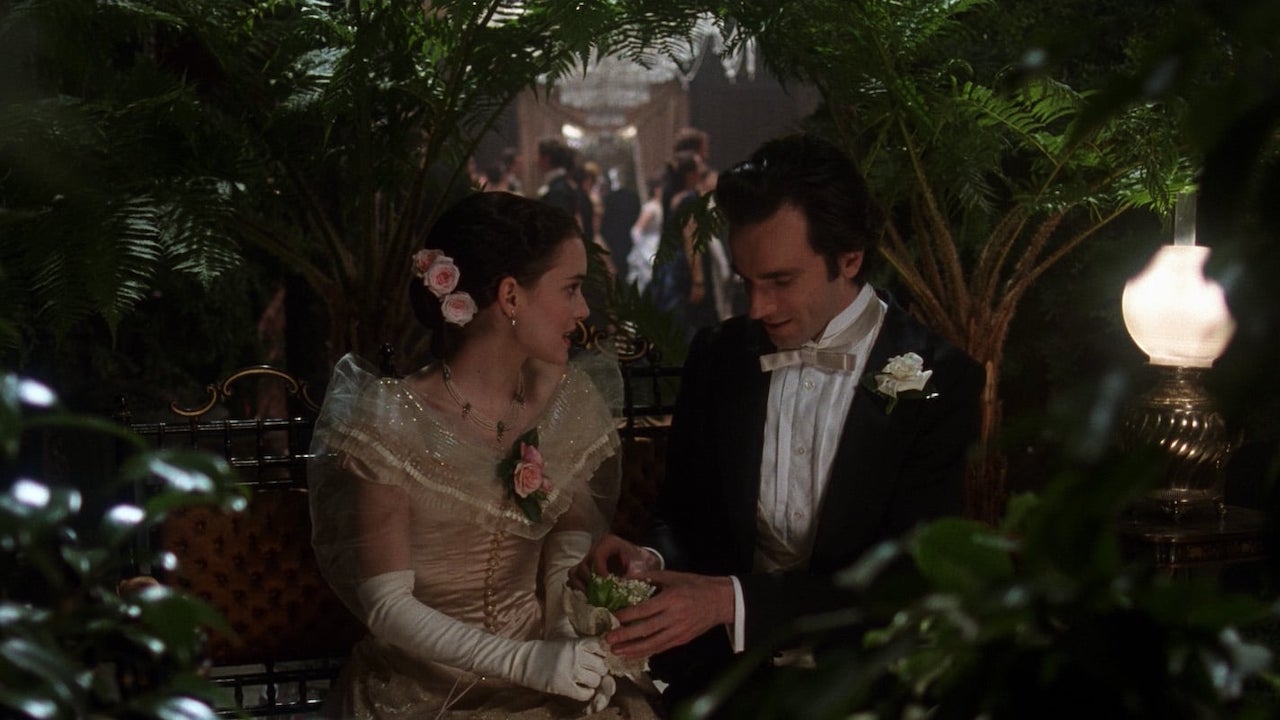 While Bridgerton is adapted from the modern series of romance novels written by Julia Quinn, and thus sex comes in abundance, in many ways The Age of Innocence is much more illicit. When Newland and Ellen fall in love, they begin to see each other in secret, under the guise of nothing more than a new groom looking after his fiancée's dear cousin. Under the fiery passion, their love is fraught: Newland stuck in an unhappy marriage with May, Ellen trying to find a place where she fits in and is free of judgement. They know they can't and shouldn't be together, but find ways to meet anyway.
Scorsese and his editor, the great Thelma Schoonmaker, highlight this simmering tension in quick cuts. In the scene where Newland finally admits his desire for Ellen, Ellen pulls herself away to the other side of the room, listing all the ways she knew he was being kind to her, but thought it out of the goodness of his heart. Suddenly, Newland is at her feet, reaching down to grasp at her skirts and tenderly kiss her foot, possessed with untameable devotion he has only now let out.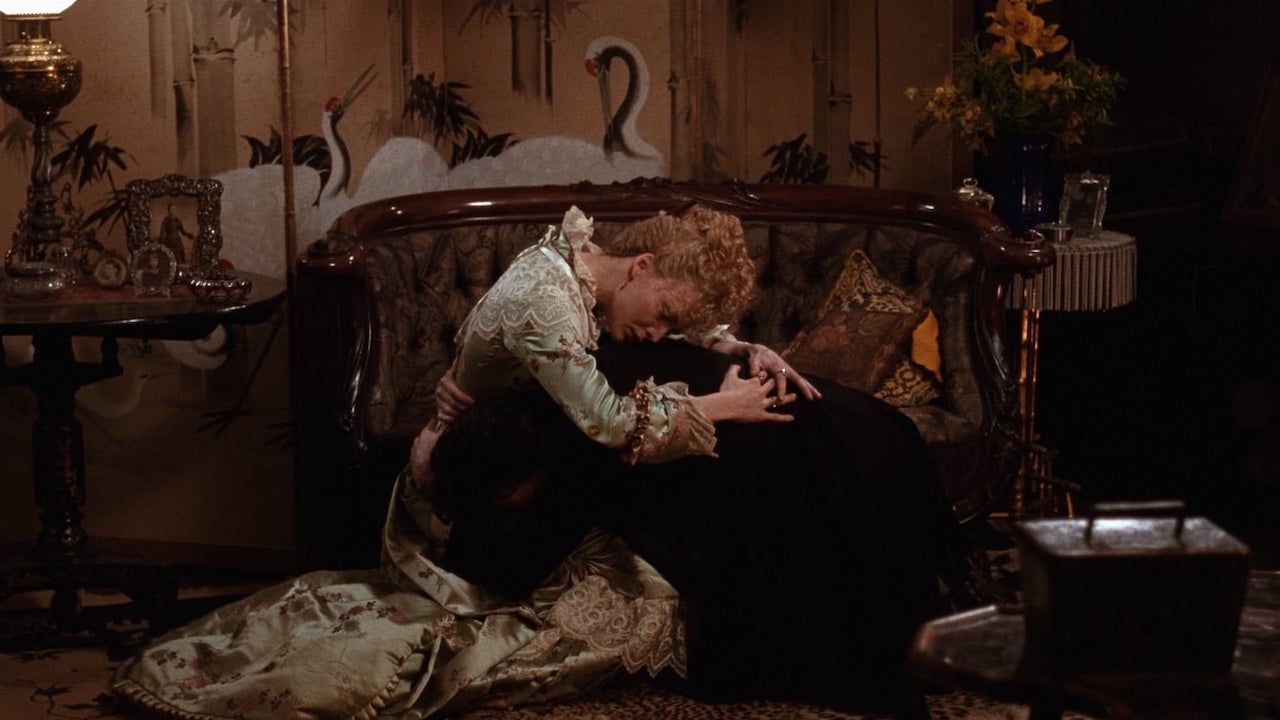 The cut from Ellen addressing Newland across the room to his placement at her feet is so quick, one hardly knows how he got there, or if he is even there at all. As the two grasp at each other on the settee—Newland wrapped around Ellen's middle, burying his face in the silk of her lap, Ellen eagerly embracing him to her—it is unclear if this position is true, or instead the representative manifestation of their desires.
What drew Scorsese to Wharton's book was this idea of "exquisite romantic pain": "that the mere touching of a woman's hand would suffice", the director enthused to Roger Ebert. "The idea that seeing her across the room would keep him alive for another year."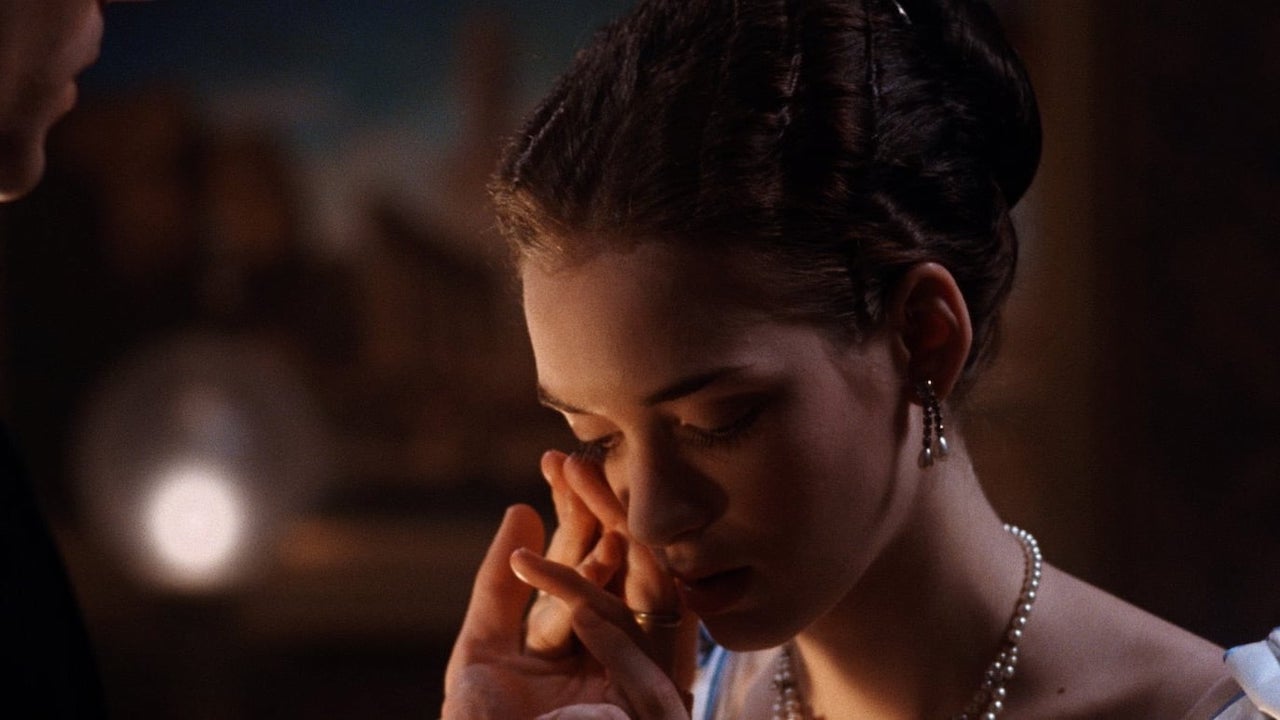 Stolen looks; an embrace refuted by a quick cut, as if it were a dream; a close-up of hands touching (and there are so many close ups of hands). Their passion is never consummated, but lingers on the precipice of something. It's this Almost, this Maybe, this inexplicable longing where wanting is enough.
Whereas the first season of Bridgerton shocked in its explicitness, the second is more of a slow-burn, and is all the better for it. Kate Sharma and Anthony Bridgerton drawn together by an all-consuming passion they cannot name is a twin flame to that of Newland Archer and Ellen Olenska. Loves formed by longing looks, the sacred brush of a hand, the scent of a lover which lingers in the air when they walk past. It's all horribly gut-wrenching and devastating but my goodness, maybe Glee's Kurt Hummel was onto something when he said "the touch of the fingertips is as sexy as it gets."