The moment the New Zealand International Film Festival drops, we giddily make lists of films announced that we've been dying to see for ages. (We made one this year, too!) It's a bit harder to get people psyched about the stupendous animated short film selections the festival delivers each year, mainly because they're filled with films we've never heard of. But that's also the beauty of it.
This year, the Animation Now section is playing a week before the Auckland festival kicks into gear. Tickets are only $12.50, which is less than what I spent on lunch today. I highly recommend checking out this link, picking a category that interests you, and diving in head first.
During the festival, families can take kids to Animation for Kids aged 4 and up and Animation for Kids aged 8 and up. But don't write these off as family-only events – certified Oscar winners have played here in the past to roundhouse kick the tear sockets of grown adults.
I highly recommend taking a chance on one (or all) of these screenings. Some of my most memorable NZIFF experiences have come from Animation Now and Animation for Kids, like…
---
The Dam Keeper
Played at NZIFF 2015′s 'Animation for Kids' programme
This Oscar-nominated film jumped onto my road like and iron deer and wrecked me. The cutesy talking animal world isn't new and neither is the bullying angle, but the central character and drop dead gorgeous art direction help bring this tale to your heart's front doorstep. When horrible kids are common and friendship is rare, you can understand the film's dark descent and why the conclusion crushed me.
---
The Employment
Played at NZIFF 2009′s 'Animation Now' programme
This short has two fists; the lefty holds your attention with some great visual gags while the righty waits for its moment to sucker punch you with its message. Set in a world where a job requires you to become a mundane object, The Employment's absurd premise is juiced tightly – and that final drop left me both in hysterics and in a state of depressing realisation that I am a mere slave to this capitalist system.
---
Trigger warning for this next film: contains violence and sexual violence.
Hipopotamy
Played at NZIFF 2015′s 'Dark Hearts' programme
Dark truths are not pretty. This short, garnishing an artistic direction that evokes a widened sense of emptiness, demonstrates a primal relationship between women and children, women and women, and women and men. I don't often feel this uncomfortably confronted by films, but Hipopotamy's purposefully ugly display of animalistic gender binary infected me.
---
Jazz Orgie
Played at NZIFF 2016′s 'Animation Now' programme
This is the kind of abstract animation I can vibe to. Packed to the frame with distinctive moving parts, this minute-long glory could have easily headlined a Disney Fantasia film – if Walt was a jazzy hipster kind of cat.
---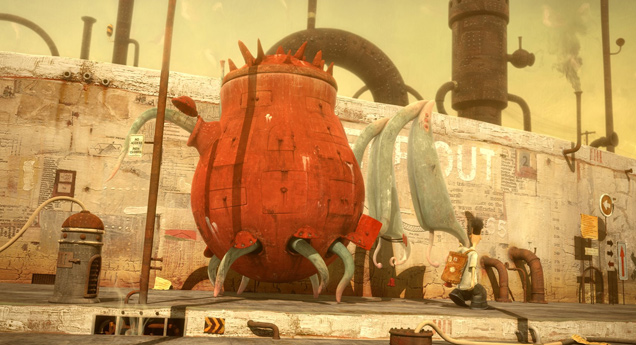 The Lost Thing
Played at NZIFF 2010′s 'Animation for Kids' programme
You know a short film is quality when it gets its own DVD release. This beautiful Australian animation adapts Shaun Tan's picture book tale of a boy who finds an enormous mechanical beast that no-one else seems to notice. It's a tender, bittersweet tale place in a visually astounding setting – the kind of short that makes you think "Damn, it's too bad the Academy's gonna give the Oscar to Pixar again." I audibly wooped from the bottom of my gut when this took the Academy Award for Best Animated Short Film.
---
Muto
Played at NZIFF 2009′s 'Animation Now' programme
2009 was the first Animation Now I attended. This short screened first and, being the naive teenager I was, made me go "PEOPLE MAKE THINGS LIKE THIS!?" The film festival is the only place you're going to see wall painted animation on the big screen.
---
Trigger warning: contains intense strobe lighting effect.
The Pride of Strathmoor
Played at NZIFF 2015′s 'Dark Hearts' programme
You don't see a lot of animation outside of the film festival dedicated to creeping the shit out of you. You see even fewer films tackling the paranoia of ye olde racists at a time where their perfect white world starts to crumble. The Pride of Strathmoor depicts the nightmare plaguing a man who deserves torment.
---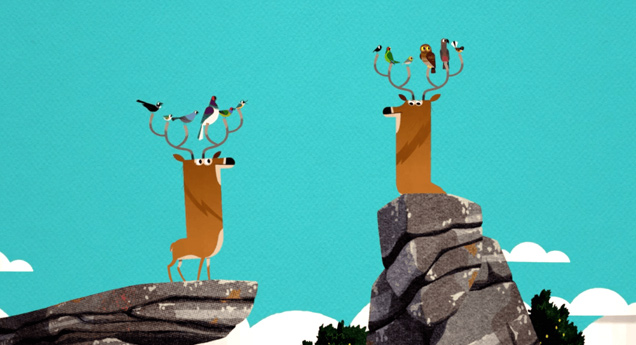 Spring Jam
Played at NZIFF 2016′s 'Animation Now', 'Animation for Kids 8+' & 'NZ's Best' programmes
Not only was this ultra fun Kiwi cartoon on three separate programmes, it also took home Best Film at last year's Show Me Shorts Film Festival. Animation and music have walked the pavement in time hand in hand and Spring Jam honours that history with a film that feels so New Zealand without ever needing to stamp New Zealand-ness on it. Onnedo Studio also made great use of the curving 2D art style that made their music video 'Apache' by Danger Beach such a hit.
---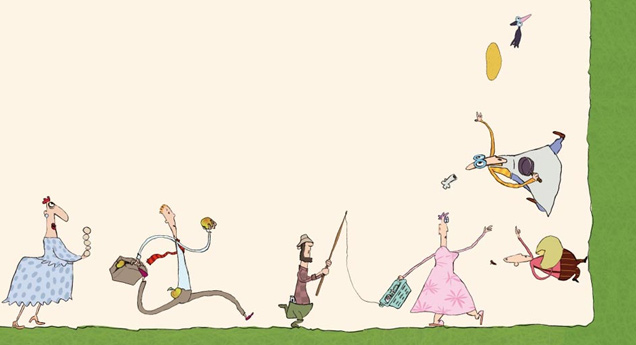 Tally Ho, Pancake
Played at NZIFF 2010′s 'Animation for Kids' programme
I've had this bloody pancake song stuck in my head throughout my 20s.
---
Velodrool
Played at NZIFF 2016′s 'Animation Now' programme
This is the short that reflects who I am as a person. It's sophisticated silliness, rough-looking yet handsome, does not conform to standard perspectives, and generally makes people wonder "Who even made you?" Velodrool is my spirit animal and, along with The Triplets of Belleville, seriously argues the need for more animated cycling films.