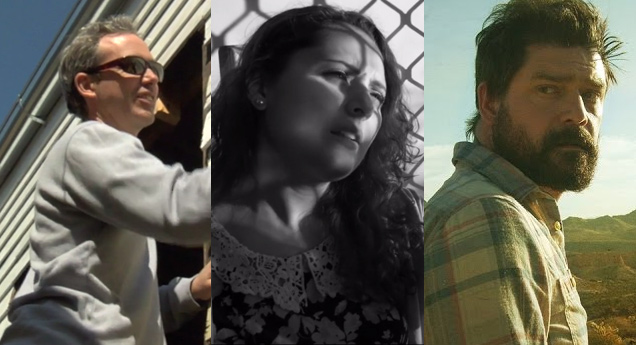 The Arohanui Film Festival is back. Turning a former bra factory into a big-screen space for film lovers, the fest showcases numerous original and entertaining films over the course of a weekend.
It's happening 27th – 29th October at Te Aroha (Google Map it here). The full programme comes out this weekend, but take a look at these early three announcements.
---
Dead Bullet (NZ Premiere)
Desperate to turn his life around, a hard-luck gambler risks everything to sell stolen casino chips to a ruthless criminal. It's the worst bet of his life.
AFF considers it: "A beautiful and intense thriller-western from USA that feels like it could have been made by the Coen brothers."
---
A Reason To Stay (NZ Premiere)
Peter and Angela purchase their Mid-City home just four days before Hurricane Katrina will hit New Orleans. With no money left to evacuate, they invite their Bywater friends over for a 'Hurricane Party'.
Armed with a video camera and a lot of humor they are safe but stranded in their 2-storey house. When the power goes out and the water rises, they end up assisting in the shelter and rescue of twelve neighbors including small children, a paraplegic man & several pets.
This experience will prove transformative – ten years on and now with five children of their own, it has re-defined what truly matters in their lives.
AFF considers it: "An engaging found-footage documentary from NZ director Janene Knox; portraying a personal experience of Hurricane Katrina, as the house and community are shut off from the world."
---
Cursed (World Premiere)
It's Friday the 13th and coincidentally Dan's birthday. What could possibly go wrong?
Cat could, Nan's best friend and Dan's worst nightmare. After the Gypsy neighbour curses the house, the unsuspecting guests wake up dead, a delivery arrives and yet resources still run low, there's nothing left to do but fight. Right?
Friendships are tested, families are reunited and relationships begin. This is one house you won't be knocking on the door of, unless of course you wish to be cursed.
AFF considers it: "Reminiscent of Clerks, but set in a flat where no-one can leave. This wacky independent comedy from Australia doesn't slow down and provides dry humour that kiwis will relate to."
---
Find out more about the Arohanui Film Festival here.