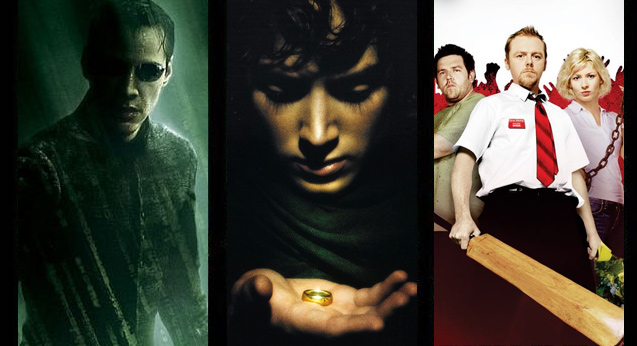 Academy Cinemas, recently voted one of the best cinemas in Auckland, is putting on a triple threat of trilogies over the next three months. Here's what's in store.
---
With a running time just above 400 minutes, the Wachowskis' groundbreaking sci-fi is playing back-to-back-to-back with 30-minute intermissions.
Book tickets | Win a double pass
Peter Jackson put New Zealand on the map (almost literally) with his legendary trilogy adaptation of JRR Tolkien's fantasy epic. Includes 30-minute intermissions.
The three genre comedies from Edgar Wright, Simon Pegg and Nick Frost make up the Cornetto Trilogy with each flavour representing a film and it's genre: strawberry red (Shaun of the Dead), classic blue (Hot Fuzz), and mint choc green (The World's End).