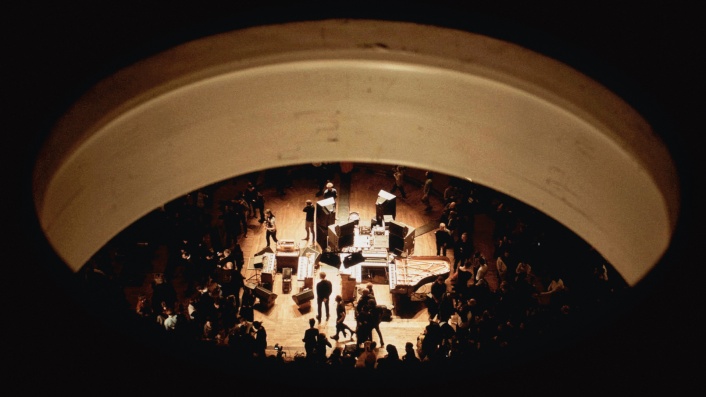 Nils Frahm returns to NZ with screenings of his intimate concert film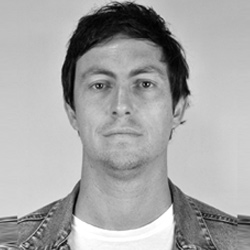 ---
Playing just two exclusive screenings later this month, Tripping with Nils Frahm showcases the renowned composer in a stunning setting.
As those that saw have seen his live performances can attest, a Nils Frahm concert is an unforgettable experience. One of the greatest composers in contemporary music, Frahm brought his spellbinding live show to New Zealand for the first time in 2019. Now Auckland and Wellington audiences get the chance to see Frahm's elaborate live show captured in an intimate setting with screenings of concert film Tripping with Nils Frahm.
Find out more about the screenings and where to buy tickets in the media release:
Friendly Potential in association with The Goethe-Institut is delighted to bring you a series of very special screenings of the concert film world premiere of Tripping With Nils Frahm.
Friday 27th November @ The Embassy Wellington – 6:45pm
Saturday 28th November @ Lot23 Auckland  – 7:00pm
Tickets from Friendly Potential
A legendary artist at a legendary location: Tripping With Nils Frahm captures one of the world's most sought-after live acts performing at one of Berlin's most iconic buildings. This is a chance to see this incredible film/performance in a wonderful setting before it becomes available on MUBI.

When Nils Frahm kicked off his world tour at Funkhaus Berlin in January 2018 to bring his highly acclaimed album All Melody to the stage, an ambitious journey was just to begin: Over the next two years, Frahm played more than 180 sold-out performances, including the Sydney Opera House, LA's Disney Hall, the Barbican in London, Hamburg's Elbphilharmonie, and several big festivals stages around the globe. Yet the stunning setting of Funkhaus Berlin, renowned for its vintage grandeur and outstanding acoustics, and also home to Frahm's magnificent studio where All Melody was recorded, had occupied a unique place in the artist's heart.
In December 2018, Nils Frahm eventually returned to Funkhaus Berlin to host another set of four shows, tickets sold out within hours. Frahm's friend and film director Benoit Toulemonde – a collaborator since 2011 – captured the concerts on film, only using handheld cameras, and employing techniques he had mastered for the concert series Soirée de Poche, which featured some of the world's most popular artists.
Tripping With Nils Frahm is an illustration of Nils's lauded ability as a composer and passionate live artist as well as the enchanting atmosphere of his captivating, and already legendary Funkhaus shows: An extraordinary musical trip – rare and exclusive, close and intimate, bringing a unique concert experience to screen.

"When you hear the applause on the end of the film you should know that I was smiling happily, being a tad proud and feeling blessed to share these moments with you. Much love, Nils" 

Tripping With Nils Frahm
Friday 27th November @ The Embassy Wellington – 6:45pm
Saturday 28th November @ Lot23 Auckland  – 7:00pm
Tickets from Friendly Potential