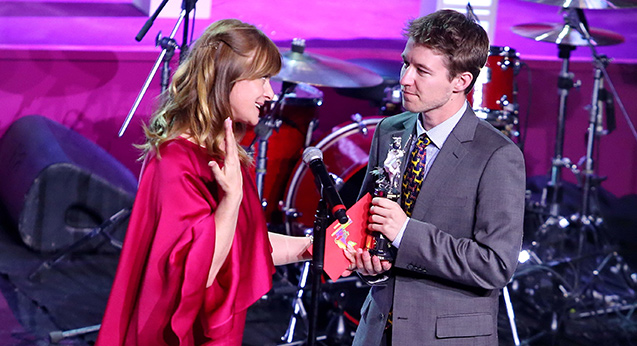 An independent New Zealand feature film, Stray, made history by becoming the first New Zealand feature film ever to be selected for the Moscow International Film Festival (April 19-26).
The film had its World Premiere at the world's second oldest film festival and its star, Kieran Charnock, won Best Actor for his performance.
Stray also broke local records by raising the highest amount of money ($125,000) a NZ film has ever gained through donation-based crowdfunding (www.boosted.org.nz/stray).
This is the feature debut of award-winning writer/director Dustin Feneley. Here's the official synopsis:
---
In a cold and remote landscape, two strangers struggle to repair their broken pasts. A young man is on parole after serving time for attempting to murder the man who killed his girlfriend in a hit and run. A woman is released from a psychiatric facility far from her homeland. These two damaged strangers cross paths in the mountains in winter and fall into a complex intimate relationship, putting to the test their capacity to trust and heal.
Stray is a compelling arthouse drama about two alienated people who, through their chance connection, ultimately find strength and the opportunity for redemption. The film, set in winter in the stunning Southern Alps of New Zealand, was predominantly shot in Central Otago, with additional photography shot in Auckland, Wellington and the Cook Strait.
---
You can follow the production's journey on the official Facebook page.