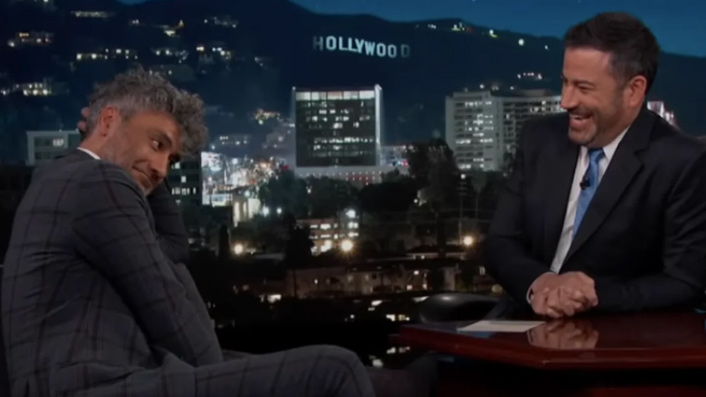 Taika Waititi talks Jojo Rabbit, confirms the return of Korg to MCU on Kimmel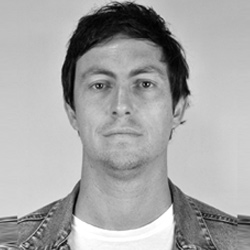 ---
Taika Waititi appeared on US late night talk  show Jimmy Kimmel Live to promote Jojo Rabbit (oh hey, that's in NZ cinemas October 24, and tickets are on sale now).
In the clip, which you can see below, Waititi discusses the WW2 anti-hate satire, as well as the upcoming project Thor: Love and Thunder. Not only that, but he brought his mum! Awwwww.
In an early exchange, Kimmel asked him what the pitch for Jojo Rabbit must have been like, given he had to go into a meeting with a big company and explain the Hitler-y concept to them.
"Well," said Waititi, "I learned very early on, when I was writing the script, that there's no real way to pitch this film. You can't pitch this. I said to a friend of mine when I was writing, I said "well I'm working in this script I think it's going to be really good. It's about a little boy in the Hitler Youth…" and he said "Stop. Not interested. Not interested in that movie, you should not do this.""
Soon after, Waititi explained (displaying a shocking lack of patriotism), "I didn't pitch. I'm from New Zealand, we're useless at pitching."
"Is that true?", asked Kimmel. "The New Zealish are not good at pitching, huh." (Flicks is currently accepting donations to send Kimmel an atlas and dictionary so he can learn more about the country and work on his grammar for future mentions of Aotearoa on the show).
Sign up for Flicks updates
Quizzed about his return to the MCU with Thor: Love and Thunder (due in cinemas—don't hold your breath—November 5, 2021), Waititi provided an update, saying "I've just finished a couple of drafts of that story. There's more Thor. There's twice the Thor in Thor Four."
If you're not aware, Natalie Portman returns to the series, and plays a female Thor opposite the incumbent Chris Hemsworth-y Thor.
He also added, "my character's coming back, Korg" Responding to much audience applause at the news, Waititi slipped into character for a minute, bringing his allegedly Karangahape Road bouncer-inspired intonation to late-night American TV. "Thank you. Thank you so much for that reaction".
And he had a kip.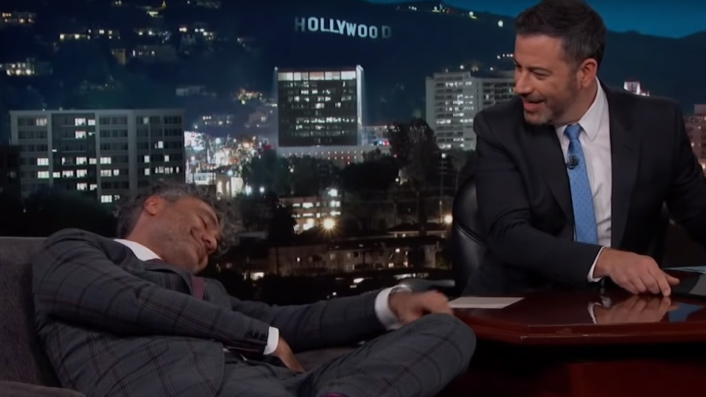 Watch the clip in full below: