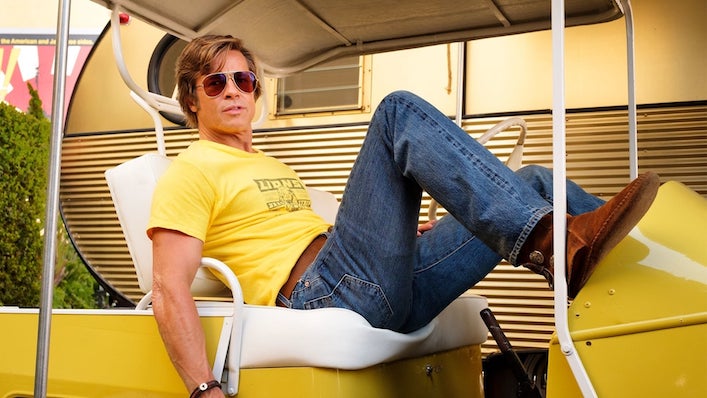 Tarantino releases Once Upon A Time…In Hollywood mini doco on Youtube

---
We're about a week away from the Oscars, and you can definitely see some filmmakers and studios straining to the finish in the Best Picture race. In a year where the biggest Academy gong could almost be anyone's game, little promotional pushes like a half-hour documentary about how great your movie is could be what pushes a film juuuust over the line.
Sign up for Flicks updates
And that's exactly what American auteur Quentin Tarantino has done for his Best Picture contender Once Upon A Time…In Hollywood, releasing a documentary short about the movie's filmmaking process on the Sony Pictures Youtube account. The featurette is even named 'A Love Letter to Making Movies', a sentimental title guaranteed to make Oscars voters feel protective of the film's retro setting and appeal.
We get insight from stars such as Leonardo DiCaprio and Brad Pitt, both nominated in the Oscars' acting categories, and a posthumous appearance from the late Luke Perry. Everyone seems pretty confident that this particular Tarantino movie is the most Tarantino film, and therefore should be celebrated by the Academy. It has all the director's pet themes, motifs and fetishes writ large against a vibrant mid-century soundtrack.
After watching the featurette, it does seem like Once Upon A Time…In Hollywood could be a pretty representative Best Picture winner for this year, considering its story of a dying Hollywood turning into something strange, new, and unknowable. It could be interesting for the Academy to award such a juggernaut of nostalgia in the midst of a filmmaking era where the future of cinema doesn't seem to lie in auteur-driven original films like this.
Will Once Upon A Time prosper at the ceremony next weekend? Only time will tell, but Brad Pitt could be a lock for Best Supporting Actor, an award he's enjoyed at most other awards season events in the lead-up to the Oscars. Tarantino's languid, funny screenplay is also a strong contender in the Best Original Screenplay category.