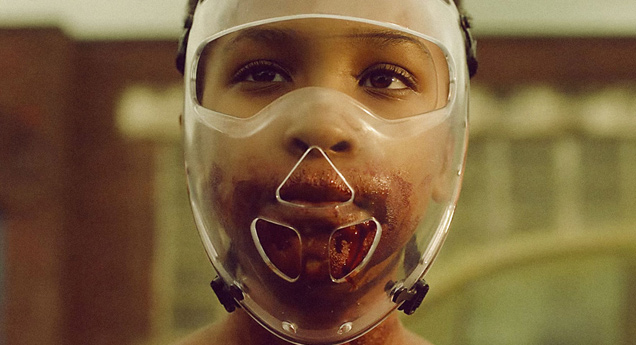 Into horror? Thrillers? Sci-fi? All three? Then this is your film festival.
The Terror-Fi Film Festival launches in Wellington on November 23 at The Roxy, bringing with it some modern cult hits that haven't played in NZ cinemas before as well as some assured retro classics.
"This is an exciting line-up. It's going to be amazing to see these films on the big screen in New Zealand," says Festival Director James Partridge, of Admit One. "As a fan, I'll be in every session."
The festival will also promote New Zealand talent through its short film programme, by presenting some of New Zealand's best genre shorts. A short film will play before every feature film screening. The goal is to develop more pathways for New Zealand talent; this year's best short receives a $10,000 grant of services from Avalon Studios.
"In time, the festival aims to be home to New Zealand's best feature-length genre films," says James.
Here's the line-up.
---
Thursday 23 November, 7.30pm | Sunday 26 November, 8.30pm
Gemma Arterton (Prince of Persia), Paddy Considine (The World's End) and Glenn Close lead a different kind of dystopian zombie film, based on the bestselling novel by MR Carey.
Friday 24 November, 6.30pm | Saturday 25 November, 6.00pm
Daniel Radcliffe leads this jungle survival thriller based on the memoir of adventurer Yossi Ghinsberg.
Friday 24 November, 11.15pm
A struggling couple decides to kill off a benefactor for a big payday in this SWSW Film Festival Audience Award-winning grindhouse rom-com.
Sunday 26 November, 11.00pm
In this Canadian WWI horror, a shell-shocked tunneller must lead an Allied team into a hidden German base 100 hundred feet below the trenches.
Friday 24 November, 8.45pm | Sunday 26 November, 6.00pm
A government sleeper agent gets an uninvited visit by people from her assassin past in this South Korean actioner that premiered at Cannes 2017.
Saturday 25 November, 8.30pm | Sunday 26 November, 3.30pm
Paul Verhoven's legendary satire turns 30, which is only four-days-old in robot years.
Saturday 25 November, 3.30pm
Shakespeare's The Tempest is transformed in this landmark, and now cult, science-fiction film from 1956.
---
Find out more at Terror-Fi Fest or The Roxy.