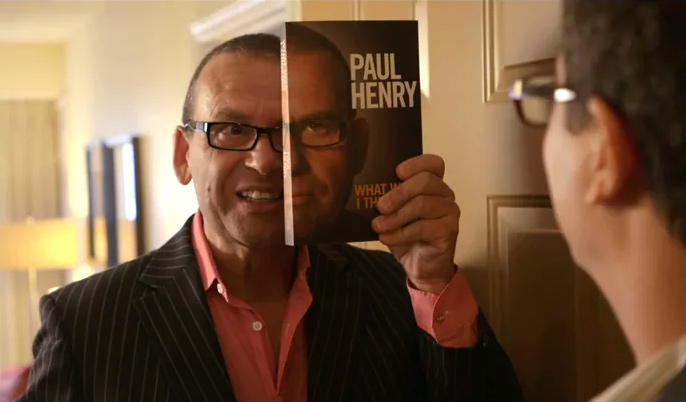 In rather astonishing news, New Zealand and Australian TV host Paul Henry is starring in an independent comedy film alongside porn icon Ron Jeremy and fitness personality Richard Simmons. And it's not April 1st.
The film will debut in NZ on May 21 at Auckland's Q Theatre as part of Documentary Edge (book tickets for the premiere here), with more limited screenings planned for Auckland and Wellington.
TheSpinoff.co.nz broke the news about the film's existence, you can read the interview with Henry here.
The Desk, the filmmaking debut from former New York Times journalist Andrew Goldman, will premiere at the Florida Film Festival. The Festival describes the film: "Merges fictional film (in which an actor plays Goldman) with behind-the-scenes footage, real documentary segments, reenactments of ethically challenged editorial events at the Times, and the ongoing lunacy of Paul Henry's quest to host anything on American TV. Occasionally confusing but always exhilarating, The Desk raises important questions about the role of journalism in the age of social media and how a company like the Times can be impartial when dealing with powerful potential business partners…. one of the strangest, most brilliant meta-documentaries to ever grace a screen at the Florida Film Festival. Prepare yourself."
Henry shot the film in-between gigs for Ten's Breakfast show in Australia and his current role at TV3.
Here's the trailer, read more here: