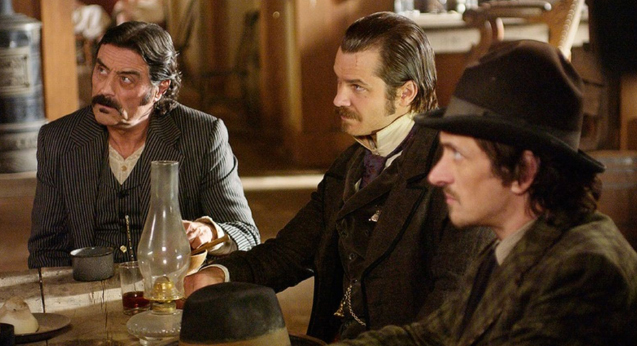 While you were busy playing Red Dead 2, a Deadwood movie started filming…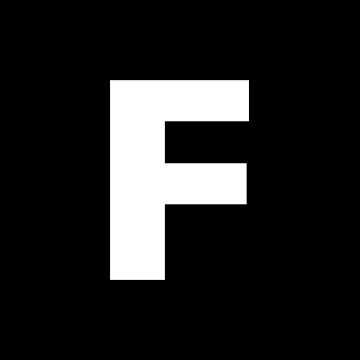 ---
Like many things cut short in their prime, Western TV series Deadwood never got the chance to outstay its welcome, leaving fans clamoring for more (particularly a definitive ending), and staying high on critics' lists of the best TV shows ever. Set in the real-life Gold Rush-era town of the same name, the show ran from 2004 to 2006 and featured an outstanding ensemble cast headed by the inimitable Ian McShane alongside Timothy Olyphant, Molly Parker, John Hawkes, Kim Dickens, Brad Dourif, Anna Gunn, Powers Boothe, Gerald McRaney and more.
It was an immersive, challenging and enthralling beast, the likes of which the genre hadn't seen before. In the hands of creator and primary writer David Milch, the cast brought many historical figures to life in a profanity and blood-drenched frontier setting, spouting quasi-Elizabethan prose amid the muddy squalor and moral turpitude.
A former drug addict, boozer and gambler himself, Milch was notorious for dictating long passages of Deadwood denizens' dialogue to assistants while lying on the floor; actors didn't get their scripts until a day or two before the shoot; and each episode cost millions to make (sure, that doesn't sound like much the streaming era or when Red Dead Redemption 2 makes $725 million in three days). It may have been beloved by critics and Emmy voters, but the expensive risk was too much for HBO, who lost faith in the show as it headed into its third (and final) season.
HBO, balking at the cost per episode and Milch's unpredictability, offered him a half-length fourth season, which was declined. Eventually in mid-2006, HBO announced the show would be wrapped up with two two-hour episodes. And then…. nothing.
The set stood, being used for Django Unchained and, more recently, Westworld. And for years, rumours of a resurrection persisted, but resulted in… nothing.
The chances of getting the cast together again looked increasingly unlikely due to scheduling, and actors like McShane and Olyphant seemed to grow tired of being asked about it (the latter's "there's no fucking way it's ever going to happen" being a prime example). Cue more… nothing.
Sign up for Flicks updates
Milch continued to sound optimistic, though, and in July of this year, the long-awaited decision was made official, by HBO programming president Casy Bloys. "All of these people worked hard to get this together," Bloys said "It's been a logistics nightmare getting all the cast members' schedules together, but we are there. It is greenlit."
And yet some of us chose to believe it when we saw it, hearing the wise (and oddly profanity-free) words of Al Swearengen ring out: "Announcin' your plans is a good way to hear God laugh." Well, as of today we don't have two new hours of Deadwood to watch, or even so much as a photo from the set. But there is a plot description courtesy of HBO: "The indelible characters of the series are reunited after ten years to celebrate South Dakota's statehood. Former rivalries are reignited, alliances are tested and old wounds are reopened, as all are left to navigate the inevitable changes that modernity and time have wrought."
There's also confirmation of the reunion cast Timothy Olyphant (Seth Bullock), Ian McShane (Al Swearengen), Molly Parker (Alma Ellsworth), Paula Malcomson (Trixie), John Hawkes (Sol Star), Anna Gunn (Martha Bullock), Dayton Callie (Charlie Utter), Brad Dourif (Doc Cochran), Robin Weigert ("Calamity" Jane Canary), William Sanderson (E.B. Farnum), Kim Dickens (Joanie Stubbs) and Gerald McRaney (George Hearst). Plus one new cast member announced, Jade Pettyjohn (playing Caroline).
We'll get to see the Deadwood movie next year. Until then, keep playing Red Dead Redemption 2 (or read Luke Buckmaster's cinematic analysis of the game's connection to film history). You're always welcome to channel your inner Swearengen as needed if the game's dialogue doesn't meet a Deadwood fan's proclivity for the word "c-cksucker".