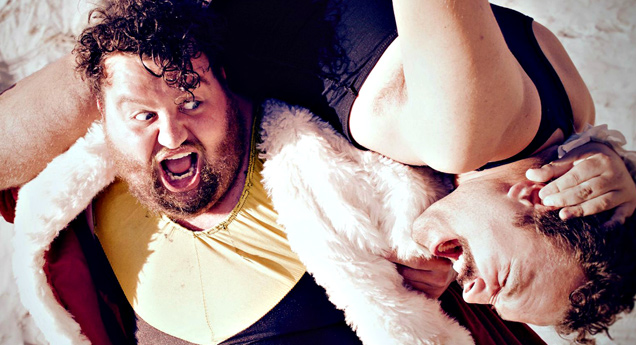 Starting life as a 2015 Loading Docs project, Wilbur: The King in the Ring is a comedic feature following a former wrestler's gastric sleeve surgery and subsequent transformation. However, the journey gets tense when Wilbur's best mate Ollie (who is also shooting the film) turns from friend to foe when his altruistic intentions turn exploitative.
Check out the first trailer:
The feature film will premiere this month as part of the Doc Edge festival, with screenings in Wellington and Auckland. But it needs your help to go nationwide via Demand.Film, the online, cinema on demand / crowdsourcing platform that puts the audience in the drivers' seat.
To get the ball rolling Notable Pictures is hosting the South Island premiere in Dunedin on Thursday 8th June. Buy your tickets here to join them on the red carpet.
If you can't make these screenings or want to host your own, follow these simple instructions.
1. Fill in this simple form for Demand.Film.
2. Tell all your friends and community when the screening is on and give them the link to reserve tickets.
3. If enough tickets are sold to cover costs – the screening is GO!
If the ticket sales don't reach the minimum number the event is cancelled and no money is charged to anyone.
A bonus for putting your hand up as the promoter is receiving 5% of the ticket sales. You can also buy tickets to someone else's screening here.
Find the film on Facebook (https://www.facebook.com/thekinginthering/) or on Instagram (@wilbur_thekinginthering).