Amandla Stenberg proves an excellent choice for WWII drama Where Hands Touch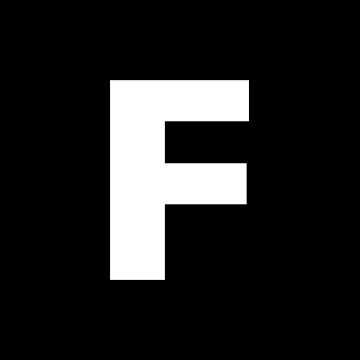 ---
Award-winning filmmaker Amma Asante (Belle) directs Amandla Stenberg (The Hate U Give) in this story of a bi-racial teen struggling for survival in Nazi Germany. Though the film's a touch too separated from reality, critic Lyn Potter explains how it succeeds as a cautionary tale.
This is not a gentle coming together of two people as the title might suggest but a love story darker than a Grimm's fairy tale. In Hitler's Germany of 1944, mixed race Leyna (Amandla Stenberg)—a target for sterilisation by Nazis preventing the "pollution" of the Aryan race—falls in love with Lutz (George MacKay), a member of the Hitler Youth and son of an SS officer. Despite being warned that their liaison poses the utmost danger to themselves and their families by both Leyna's mother and Lutz's father they continue to meet.
The two are temporarily separated when Lutz joins the army and Leyna is taken away to a labour camp where the conditions are horrific. The ashes of the bodies of Jews burnt in the gas ovens float copiously over the fence from the adjacent concentration camp. When Lutz, who would much rather be a frontline soldier fighting for the Fatherland, is also assigned there, the two star-crossed lovers meet again albeit in very different roles, one a victim the other a perpetrator.
Casting Amandla Stenberg as Leyna in the starring role was an excellent choice. In real life this young actress is a passionate activist for racial and gay rights. In the movie her transformation from a naïve black teenager who struggles to come to terms with the fact that her country has turned against her into a much more worldly wise labour camp inmate rings true. Despite inhuman and degrading treatment, her sense of self-worth is never completely destroyed.
George MacKay as Lutz too plays his part well, first as a head-over-heels-in-love teenager, full of patriotism and wanting to fight for the fatherland. Then later, a deeply disillusioned young man who has to face brutal realities in the labour camp.
Abbie Cornish as Leyna's mother and Christopher Eccleston as Lutz's father both play minor roles so there is little room for character development. Leyna's mother will go to any lengths to protect her daughter. But Lutz's father is no hero. Although against Hitler's war what drives him is self-preservation. So he hides his views and, despicably, continues to play an active part in this brutal regime as a senior SS officer.
Sign up for Flicks updates
Where Hands Touch is another of black British female director and writer Amma Asante's historical dramas about little known stories which deserve to be told.
Although she did a considerable amount of research before creating this movie she has been widely criticised for not accurately reflecting how 25000 "Rhineland bastards' (children of Aryan mothers and African soldiers like Leyla) were persecuted in Nazi Germany. Turning this into a love story between a Hitler youth and a mixed race girl is just too far from reality.
But Where Hands Touch does succeed as a cautionary tale for today's world in which white supremacy is once more on the rise. Even New Zealand, as the recent Christchurch massacre showed, is not immune from its horrific consequences.