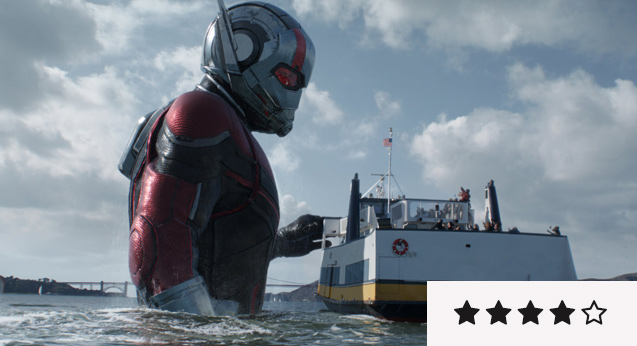 Ant-Man and the Wasp review: hugely entertaining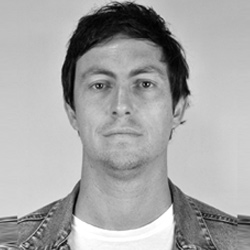 ---
Not only does Infinity War's devastating cliffhanger deserve to linger for a while, but Marvel moviegoers are due a respite from cataclysm and tragedy for a minute. Enter director Peyton Reed and goofily heroic Paul Rudd for another Ant-Man, again coming at the exact perfect moment for a hugely entertaining, self-contained scientific scramble.
The movie's stakes may not be literally world-ending (thankfully), but they are no less heartfelt and important to their characters, and sold in by the cast even when the narrative gets a little unwieldy. Scott Lang (Rudd) wants to preserve his young daughter's world, dutifully complying with the house arrest he was sentenced to after Civil War so as not to deprive her of her father again. Elsewhere, former partners Hank Pym (Michael Douglas) and Hope van Dyne (Evangeline Lilly) try to return a long-gone family member (Michelle Pfeiffer) to the land of the living; a mysterious ghost-like opponent (Hannah John-Kamen) seeks reprieve from a terminal prognosis; and a black market technology dealer (Walton Goggins) wants to steal Hank Pym's cool stuff. Well, three out of four is pretty good.
As with 2015's Ant-Man, Reed has a bunch of fun playing with visual scale here, and over the two-hour run time it never gets dull to see objects shrink or grow in visually impressive perspective shifts and absurdly comic moments, a malfunctioning suit awkwardly stranding Lang alternately at giant and child-size being just one of many crowdpleasers.
As expected, Rudd sells the gags in note-perfect fashion. He's happy to quip his way through scenes, but undercuts his cockiness with a self-deprecation missing from the Star-Lords of the MCU, happiest when goofing around with his daughter or toying with authority. His interplay with parole officer Randall Park is constantly hilarious, though Michael Peña scores highest in the side-splitting stakes, in an interrogation scene that's possibly the funniest Marvel sequence to date.
Just as he's great at selling humour and drama alongside one another, Rudd's physical performance convinces in both wackily comic and traditional action scenes – though with the latter, Lilly does as much heavy lifting, if not more so. Hey, there's a reason the Wasp shares the title of the film, after all, and their rescue mission has just as much importance as Lang's relationship with his daughter, collectively giving the film heartfelt humanity and dramatic weight, family-friendly but not cloyingly sweet.
With all that going for it, and refreshingly not zero-sum in its conclusion, Ant-Man and the Wasp is the perfect sting in the tail for Marvel movies for the time being. Which reminds me about that stinger…