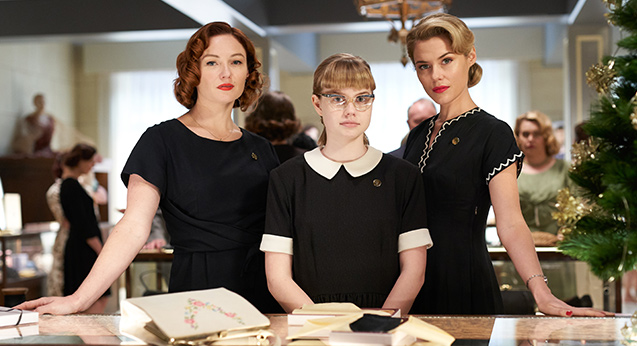 Despite elegant production and costume design, Ladies in Black is low on substance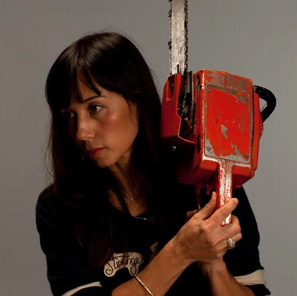 ---
Some elegant and accomplished production and costume design, by Felicity Abbott and Wendy Cork respectively, elevate this lighthearted film translation of the best-selling novel The Women in Black by Madeleine St John. Ladies in Black presents an evocative snapshot of Sydney in the summer of 1959, as we follow the lives of a group of women who work on the fashion floor of smart department store F.G. Goodes.
Suburban bookworm Lesley (Angourie Rice) aspires to go to university, rare for a young woman in that era, especially if you have to convince your conventional, working class dad—beer-swilling, horse race loving Mr Miles (Shane Jacobson)—to give you permission. Awaiting scholarship results, she starts a summer job on the fashion floor at Goodes, renaming herself Lisa, and is soon taken under the wing of the formidable Slovenian businesswoman and head of the Model Gowns department, Magda, played by a tongue-in-cheek Julia Ormond. Touching on the fledgling cultural awakening happening in late 1950s Australia, Lisa is introduced to "Reffo" (refugee) Magda's "continental" friends and European way of life, and as her eyes are opened to the possibilities, she finds herself dreaming up a future different to the one commonly expected then.
Rice does a great job of the wide eyed ingenue with drive and determination. At first alienated by her naivety, she eventually ingratiates herself with her strong work ethic and natural curiosity, developing friendships with the other shop girls Fay (Rachael Taylor) and Patty (Alison McGirr). They both alternate big sister roles, with managing their own problems—namely to do with men and love. Susie Porter plays Lesley/Lisa's kind and quietly supportive Mum, a woman who is clearly the hardworking backbone of the household.
As far as adaptations go, this follows the original story pretty closely, and with the book already tending to stay away from anything too deep or juicy in its observations, the provident translation to screen by writer/director Bruce Beresford, further waters it down, resulting in a film that is a little low on substance but pleasing to the eye.