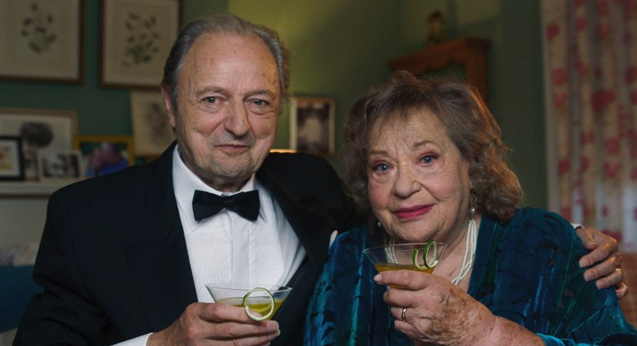 Elderly romantic drama Together is excruciating mental torture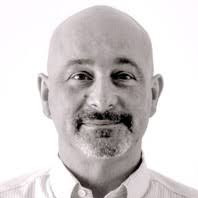 ---
Together pairs British TV sit-com and costume-drama stalwarts Peter Bowles and Sylvia Sims as Philip and Rosemary Twain, married six decades, and still very much in love. An opening title announces writer-director Paul Duddridge's film is "based on too many true stories", assumedly of elderly couples separated by bureaucracy gone bonkers.
Plagued by bad luck, the central protagonists have lost one child to illness, their other to a life of crime and imprisonment, and now, having just celebrated their sixtieth anniversary, Rosemary breaks a leg and ends up in hospital. No sooner can you yell "Wait! Read the small print!" than dastardly social workers trick Philip into a nursing home, and historic charges are dug up, enforcing a restraining order keeping him from his beloved bride.
Despite a plot with oodles of dramatic and satiric potential, Together is a movie that just can't get its act, um, together. The characters are all two-dimensional, to the point of caricature, with cruel social workers under the direction of the evil Ms Burns (Cathy Tyson), and a little light relief in the form of disturbingly gleeful home-help Nicky (Emma Richardson). But what is this? A comedic satire? A biting commentary on lack of respect for the aged? A mawkishly sentimental romantic tragedy? A true story? Heck at one point it turns into a courtroom drama, with every cliché thrown in, save the requisite drama.
The message seems to be that people, especially the old, are reduced to mere statistics by a bureaucratic, dehumanizing health and social welfare system ripped straight from the pages of George Orwell's 1984. Great message, shame about the messenger, because this is shot, directed, edited, scored and written in the flat, dull style of an infomercial. Poorly paced, plotted and produced, dire dialogue, overly-long scenes, disjointed performances and an unnecessary "twist" in the tale so terrible it's in danger of causing unintended guffaws.
Clearly aimed at an older audience, but lacking respect for their cinematic sensibilities, a potentially powerful story and skilled cast are squandered in a disappointing, uninspired and unengaging eighty-plus-minutes that felt less like entertainment, and more like excruciating mental torture.