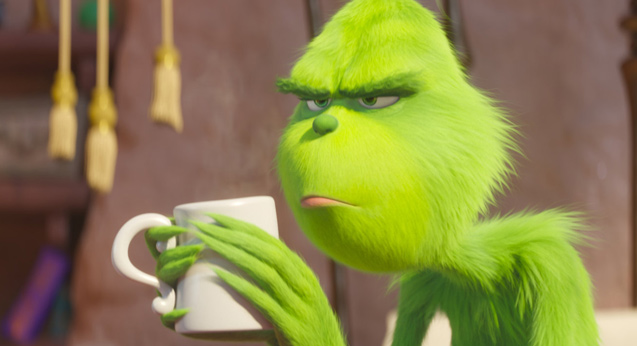 Illumination's The Grinch whizzes by pleasantly but forgettably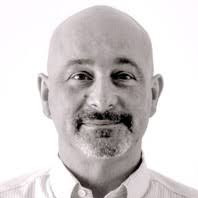 ---
Academy Award nominee Benedict Cumberbatch (Doctor Strange) voices the Christmas-loathing Grinch in this family-friendly animated retelling from Illumination (Despicable Me).
The film opens in cinemas nationwide November 29 with advanced screenings happening this weekend. Little ones will love it, reports critic Adam Fresco, but anyone over the age of eight might be less forgiving.
---
Dr. Seuss's Christmas classic gets the CGI treatment from Illumination, the studio behind Despicable Me and its cranky villain Gru, who learns to be a nice guy, much like Charles Dickens' Scrooge. It's a tried and trusted festive formula but, as with many beloved children's picture books, the source material's too short to make a big movie from, and too well-known to ignore. The good news is, as with The Lorax, the producers stick to Seuss' style, expanding on his surreal illustrations, wholesome morals and rhyming lines.
Co-directors Yarrow Cheney and Scott Mosier ensure a bright palette, with enough silliness to keep little ones enthralled and adults mildly amused. Benedict Cumberbatch voices the grumpy Grinch, who gets a brief orphan's backstory to explain his festive loathing, only to have his bad ways turned around by the happy holiday spirit of a child and her fellow Whoville residents, from the relentlessly cheery Kenan Thompson, to Angela Lansbury as the town's Mayor.
In the tale of a grump learning to be glad, it's the Grinch's non-speaking canine sidekick Max who steals the show. Little ones will love it, but kids over eight and accompanying adults may be less forgiving of a short story stretched to snapping point for the big screen. But hey, it's got a warm, fuzzy, festive, family-friendly heart. Cumberbatch has fun, Pharrell Williams is a delightful narrator, and the obligatory songs, Danny Elfman score, plus some amped-up set-pieces, ensure 90 Christmassy minutes whizz by pleasantly, if instantly forgettably.