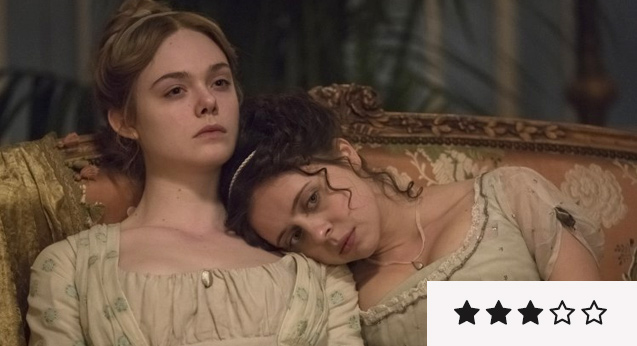 Mary Shelley review: a brilliant true tale made disappointingly mundane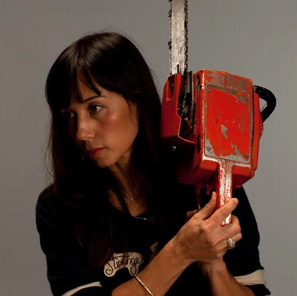 ---
Elle Fanning plays titular character Mary Shelley, who at a mere eighteen years of age anonymously penned the now iconic horror novel Frankenstein; or, The Modern Prometheus. The story of the book's inception is a fascinating one and director Haifaa Al-Mansour and writer Emma Jensen have tackled a story that should be a celebration of a young woman's talent and tenacity overcoming the odds, in a time when both these things were discouraged for the ladies. Somehow though, the anarchist spirit and rebellious journey she takes are never fully realised and it plays out rather as a soapy TV drama might, with many of the historical details fudged and some of the more scintillating nuggets transpiring in a series of unsatisfactory reveals.
After Mary and her lover, bohemian ratbag poet Percy Shelley, run away from Mary's father—renowned radical philosopher William Godwin (Stephen Dillane)—with Mary's step sister Claire Clairmont (Bel Powley) in tow, they form the era equivalent of a trio of emo teens living in their first flat; drinking cheap red wine, sleeping with one another, getting pregnant and living off Percy's allowance – until he is cut off… Naturally, they escape their creditors and decamp to Lord Byron's (Tom Sturridge) swish Swiss holiday mansion where one stormy evening he issues a literary challenge which sparks the origin of Frankenstein.
Although Fanning is a talented actor clearly devoted to her art, the occasional accent slip-ups niggled and the clunky and sometimes overblown dialogue often failed to ring true. Meanwhile, Douglas Booth, in the role of Percy, was probably going for a cheeky, rakish, laissez-faire countenance, unfortunately this mostly translated to the smug look of someone who has finally managed to remember all his lines, and what were perhaps meant to be frequent passionate outbursts instead come across as petulant tantrums.
With a bounty of scandals, births, deaths, and unconventional relationships to draw upon, this telling of an original and brilliant true tale is disappointingly mundane.