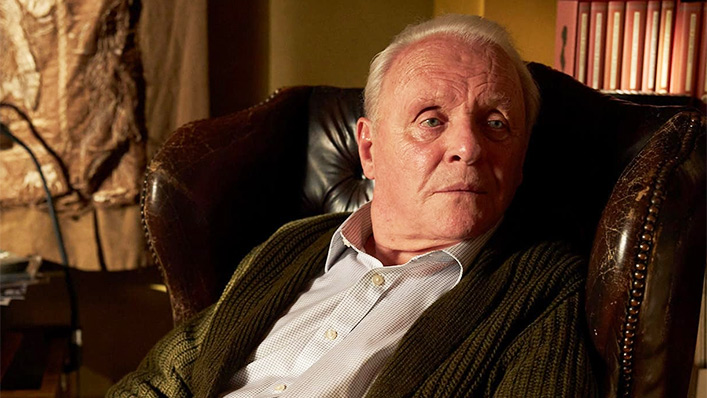 Oscar contender The Father has one of Anthony Hopkins' greatest performances

---
A hugely compelling lead turn by Anthony Hopkins sits at the heartbreaking centre of The Father (now in cinemas), an Oscar-nominated drama about a struggling elderly man, writes critic Craig Mathieson.
Whether it's of his character or the screen itself, command is what Anthony Hopkins brings to every role. To see Hopkins' immense talent employed to convey that very same quality dissipating brings a profound air of loss to The Father, a chamber drama (which has been nominated for six Academy Awards including Best Picture and Best Actor) about a patriarch living with dementia.
See also:
* All new streaming movies & series
* Movies now playing in cinemas
As Anthony, a widowed octogenarian, Hopkins gives flashes of his stentorian technique—that booming voice, his deceptive charm, the reproachful command—but they largely convey echoes of the retired engineer's past as he moves closer to a tragic and unavoidable destination.
The film is the directorial debut of acclaimed French playwright Florian Zeller, who along with Christopher Hampton adapted it from his own stage work, Le Père, which debuted in Paris in 2012 before going around the world. It is constructed like a time-travel mystery, because from Anthony's perspective the dictates of place and identity keep inexplicably shifting.
When those conflicting orbits reassemble, with the presence of Anthony's worn and worried daughter, Anne (Olivia Colman), he's flummoxed and annoyed, furtive and angry. The film's structure is not merely incisive—delivering a handful of clarifying reveals—but also deeply illustrative of Anthony's heart-wrenching journey. You're inside the fears consuming him.
In his own London apartment, Anthony claims self-sufficiency, having scared off the latest carer hired by Anne, even as he obsesses over finding his wristwatch—a touchstone in his bid to place order upon his own absence from orderly memory. Hopkins captures every nuance of masterful deflection and sarcastic defiance, as Anthony casually denigrates his daughter to hold off her concerns.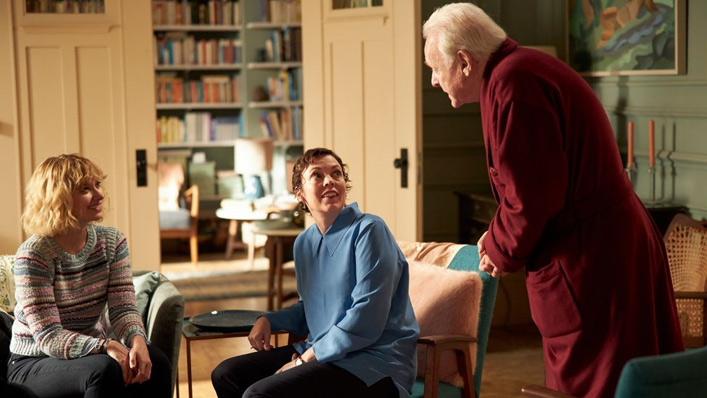 But when he doesn't recognise the woman (Olivia Williams) claiming to be Anne, imagined conspiracies are no anchor. Zeller does not flinch at the encroaching darkness: in moments of contemplation Anne's love turns to despair, while a man who claims to be her husband, Paul (Rufus Sewell), chafes at his father-in-law's presence and grows spiteful at the burden the couple is carrying.
As a first-time filmmaker Zeller is assured. Nearly every shot is an interior, but the framing never feels compressed. The wide screen provides spacing in the frame, as if Ben Smithard's cinematography offers openings Anthony can't shut off. Halls and doorways represent neural paths and shuttered memories, but little is forced in this devastating portrait.
As with Michael Haneke's Amour, The Father makes the vicissitudes of old age sharply real and immensely resonant. At the centre of it, kept aloft by the supporting cast's nuance and emotional openness, is one of Anthony Hopkins's greatest performances. The actor himself is 83, and it's difficult to imagine a better career-capping invocation than the one he delivers in this agonising and accomplished turn.