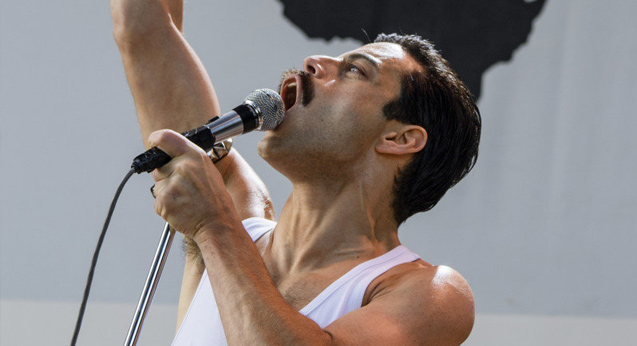 Rami Malek's performance as Freddie Mercury lifts Bohemian Rhapsody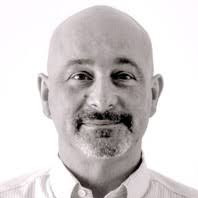 ---
Freddie Mercury's amazing voice and showmanship lifted Brit band Queen above pretentious pomp-rock, as with Rami Malek's bravura central performance here as the larger-than-life lead singer with operatic aspirations, a defiantly sexual persona with rock god egomania turned way up to eleven.
Framed by Queen's triumphant 1985 Live Aid set, cinematographer Newton Thomas Sigel lends proceedings a spectacular, widescreen aesthetic (especially during concert scenes). Bryan Singer (reinstated on the credits as director) and Kiwi screenwriter Anthony McCarten shy away from outrageously exaggerated operatic highs and tragic lows in favour of a glittery rags-to-riches tale, following Farrokh Bulsara (born of Parsi descent on Zanzibar) from London airport baggage-handler through to changing his name, and finding fame as Freddie Mercury.
Lucy Boynton, as love of Freddie's life Mary Austin, allows for a boy-meets-girl, boy-discovers-he's-gay friendship arc, and there's a glorious cameo (and deft Wayne's World nod) by Mike Myers as a cynical EMI executive. That Queen guitarist Brian May (played by Gwilym Lee), drummer Roger Taylor (Ben Hardy), and manager Jim "Miami" Beach (Tom Hollander) are producers probably accounts for a script attempting to focus on Freddie whilst repeatedly mentioning the rest of the band's contributions, with just enough creative process and ugly reality to lend it an authentic feel.
Sign up for Flicks updates
The band struggle, argue, Freddie parties to excess, and whilst his homosexuality, drug abuse, and HIV aren't ignored, the timeline is rejigged in service of a linear narrative and neatly upbeat resolution. But this isn't a documentary, rather reality reimagined as a highly entertaining, bombastic fairy tale. Bold, brash and so brim-full full of songs as to sometimes feel like a greatest hits video interspersed with dramatic scenes, like the band it's a rockin' good ride powered by a stand-out lead performance.