Review: 20 Feet from Stardom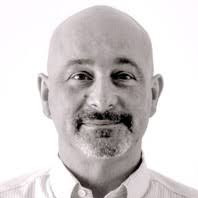 ---
Director Morgan Neville delivers a music documentary to match last year's superb Searching for Sugar Man. It's a sizzling and ceaselessly entertaining movie, shining fascinating light on the unsung heroines of the music biz. Weaved against a cracking soundtrack are tales of the almost famous singers behind some of the greatest songs in the pop music canon, such as Darlene Love, (the uncredited voice of The Crystals), and the stupendous Merry Clayton (the female vocalist on The Rolling Stones' 'Gimme Shelter').
Utilising archive footage and contemporary interviews, it's a film that literally sings the praises of the likes of Lisa Fischer, Judith Hill, Claudia Lennear, Mabel John, Stevvi Alexander, Jo Lawry, Tata Vega and the Waters Family – names I didn't appreciate until now. Their stories are fascinating and often heartbreaking, but what stands out above all are their unique and powerful singing abilities. From backing vocalists featured on the likes of 'Young Americans', 'Walk on the Wild Side' and 'Sweet Home Alabama', we learn of hopes, dreams, ambitions and lives lived in the shadows of mega stardom. A cautionary tale for X-Factor's-Got-Talent wannabes, the interviewees tell of a business of show, where ambition alone isn't enough to make it. In the harsh environs of popular culture, resilience, timing and sheer dumb luck often play as much a part as talent.
With a must-have soundtrack and contributions from grateful stars, including Mick Jagger, Bruce Springsteen, Sting and Sheryl Crow, Bette Midler and Stevie Wonder, this is cracking and insightful fare for music and documentary film fans.