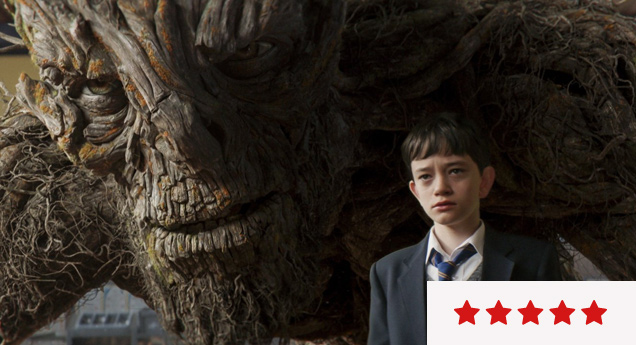 Review: 'A Monster Calls' is a Cinematic Masterwork in Visualised Empathy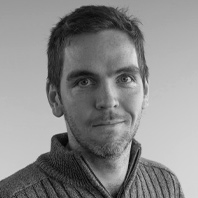 ---
I remember being a kid and wanting a giant creature to help me out during difficult times. I suspect it's a common fantasy, with films like Hayao Miyazaki's My Neighbour Totoro and Spike Jonze's Where the Wild Things Are tapping into the active imaginations of children. But what if you're moving from childhood to adolescence? And what if your struggles aren't as simple as good triumphing over evil? A Monster Calls explores the darkest of grey areas experienced at a tender age, creating a cinematic masterwork in visualised empathy.
The cinematography alone gives plenty for the eyes to devour on the big screen; a simple fade from pencil to sharpener looks soothing and hypnotic. The visual work on The Monster also impresses, effortlessly moving between realism and caricature, as do the tales he tells, separate sequences gorgeously animated in 2D-ish watercolour. Even the sound design, especially the snapping and cracking of gigantic roots, demand cinema speakers.
At the heart of the performances is Lewis MacDougall, an incredible young actor whose portrayal of the tragedy-struck Conor will tear through almost anyone. Oscar nominee Felicity Jones is as great as she's ever been as Conor's mother, aided by some ultra-convincing makeup when her health deteriorates. Of course, Liam Neeson's voice is as suited to The Monster as Morgan Freeman's is to wildlife documentaries.
Filling out the side-roles nicely are Sigourney Weaver as Conor's grandmother and Toby Kebbell as his distant father. They seem like irritating deadbeats at first until the film moulds them into genuine, grounded characters.
With A Monster Calls, director JA Bayona has made a painful transition as comforting as possible. By adding pins to the cushion of traditional children's fantasy fable, the story prepares the innocent for the daggers of the real world. It is, in some way, the last fairy tale a child needs.