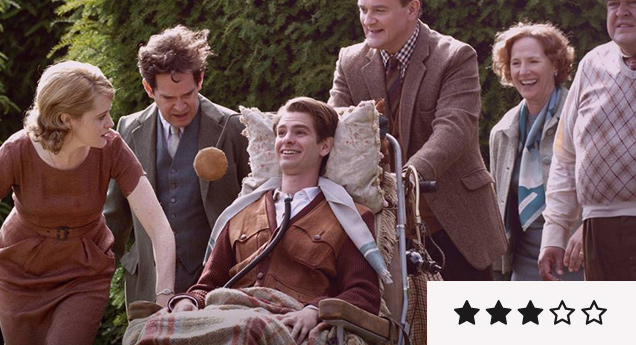 Review: Banish Your Inner Cynic & 'Breathe' Will Reward You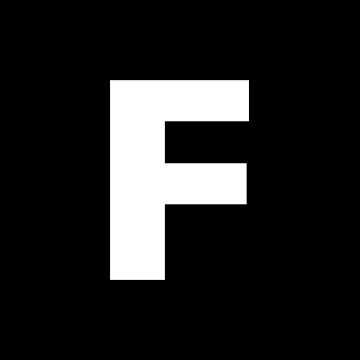 ---
"Be all you can be" isn't just an inspirational training slogan, it's a Hollywood biopic staple. Yes, it's easy to be cynical about able-bodied actors in tragic Oscar-bait. Especially so when, in his directorial debut, Andy Serkis doesn't so much pull at the heartstrings as attach a tow truck and hit accelerate. Set cynicism aside, though, and Breathe is a heart-warming melodrama, eschewing darkness and despair to focus on the life-affirming positive.
Set in 1950s Britain, Andrew Garfield plays Robin Cavendish, paralysed from the neck down by polio at just 28. Given just months to live, he mouths the words: "I want to die." Yet, with the determination of his pregnant wife Diana (Claire Foy), and the help of Bloggs (Tom Hollander) and Teddy (Hugh Bonneville), Robin leaves hospital, watches his son grow, travels, and helps develop a wheelchair incorporating a portable respirator, freeing fellow polio sufferers from permanent hospitalisation.
Footage of the actual Cavendish during the credits serves to underline the reality of this remarkable story, co-produced by Robin and Diana's son, Jonathan. Serkis proves a solid director, but despite the committed performances from Foy and Garfield (acting with only his face at his disposal), a sagging second act kept my emotions at bay in an inspirational tale that's a little less than inspirational in the telling.
Nonetheless, if biopics like The Theory of Everything move you, this is a superbly acted drama, beautifully shot by Tarantino's go-to cinematographer, Robert Richardson. Banish your inner cynic and you'll be rewarded by a touching love story, tender family narrative and a profound message of hope in witnessing ordinary people facing extraordinary circumstances.