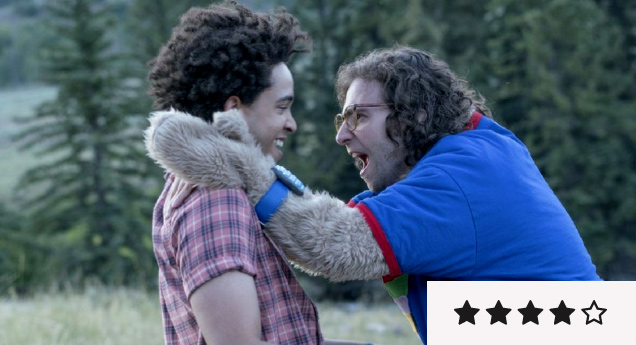 Review: 'Brigsby Bear' is an Under-Sung Highlight of This Year's Festival Circuit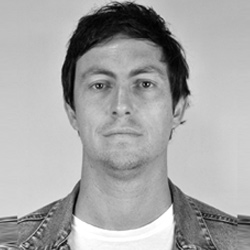 ---
"Sheltered, unconventionally-raised, man-child encounters the real world" may seem like an overworn idea, but Brigsby Bear finds fresh gold to mine, largely by avoiding unnecessary whimsy. That's not to suggest its complete absence, especially given the adoration James Pope (Kyle Mooney) has for a long-running TV show only he's ever seen – Brigsby Bear Adventures – and his attendant fandom that extends to bedsheets, apparel and playsets. But the film is very much on Pope's side, rather than subjecting him to ridicule or turning him into a one-note oddball character.
As Pope, Mooney plausibly and endearingly navigates his way into contemporary society in three-dimensional fashion – at times calmly, at others confused, but never succumbing to the sense of victimhood his unorthodox upbringing may deserve. There's absolutely a fish-out-of-water scenario being mined for laughs here, but throughout, the film manages to avoid exploiting Pope for our entertainment.
The largely reserved Mooney is ably backed by a supporting cast that includes a hilariously-cast Mark Hamill alongside a host of familiar faces like Claire Danes, Greg Kinnear, Matt Walsh, and Jane Adams. It says a lot about Brigsby Bear that Pope is the most fully-realised character of the bunch, accentuating his struggles to connect with "normal" people. Mooney's nuanced performance convinces as someone who essentially just views, and relates to, the wider world through a different pop culture lens to anyone else.
And what a lens – the film nails the 80s kids' aesthetic of Brigsby Bear Adventures in a way that strongly underpins Pope's conviction and fandom. Brimming with humour and heart, innocent without being naive, and celebrating the joy of creativity, Brigsby Bear was one of the under-sung highlights of this year's festival circuit, and its return to cinemas deserves to be warmly welcomed.