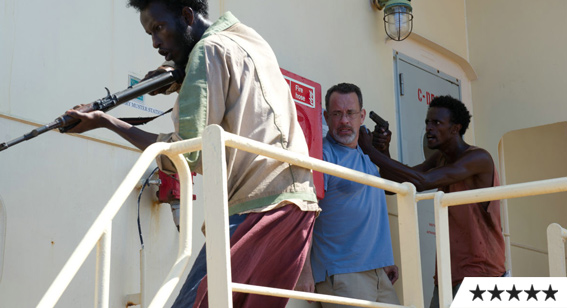 Review: Captain Phillips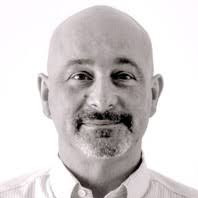 ---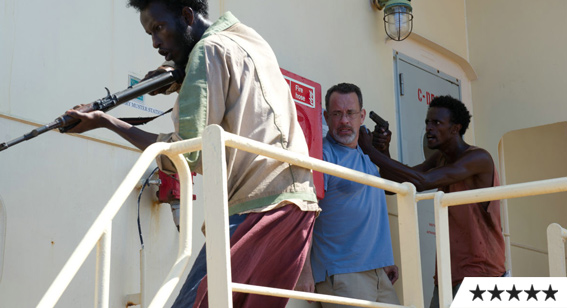 "Roller-coaster ride" may be a cliché but it's well deserved by this superb action thriller – only the roller-coaster's at sea. As in United 93 and his two Bourne movies, director Paul Greengrass ratchets up the tension with Hitchcockian skill. Taking the true tale of the 2009 hijacking of cargo ship, Maersk Alabama, by just four Somali pirates, Greengrass spins it into riveting entertainment. Think The Hurt Locker – with waves.
Pirates of the Caribbean this ain't, but Captain Phillips has heart, and that heart owes oodles to Tom Hanks. Beginning quietly, as a no-nonsense all-work-no-play kinda guy, Phillips is put through the grinder, pressuring his cool calm exterior and leading to a claustrophobic climax in which Hanks delivers one of his best performances in years. The daunting task of going up against Hanks on top form falls to newcomer, Barkhad Abdi – a revelation as Muse, the decent Somali fisherman turned pirate, portrayed as a real flesh n' blood human, rather than a two-dimensional baddie.
The stunning documentary-style cinematography and top-notch editing deliver heart-pounding drama, on a par with last year's nail-bitingly good Danish tale of Somali pirates, A Hijacking. But there are wee niggles. Katherine Keener as Phillips' landlubber wife has just one scene, and the relative lack of backstory for Hanks' everyman hero, and for the pirates, means there's less emotional connect than some might expect. But these are minor quibbles in a movie that delivers top-notch thrills, spills and chills in an intense, grim, ripped-from-reality tale of two captains from disparate worlds clashing on the high seas.
Coupled with Gravity, movies like this remind cynical critics like me just how darn well crafted and entertaining cinema can be.