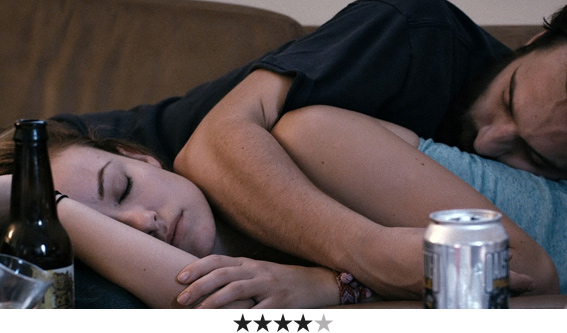 ---
This will-they-won't-they relationship drama neatly eschews romantic conventions and provides an engaging and clever alternative to classic fare. The sixteenth feature from enfant terrible mumblecore director Joe Swanberg (Hannah Takes the Stairs, LOL), Drinking Buddiesstacks the casting decks with excellent results. The film rolls with a relaxed improvisational style, achieved through being only loosely scripted, boasting a strong cast and, crucially, a director who has done a lot of directing.
Olivia Wilde (TRON: Legacy) is the standout here playing Kate, a slightly messy, slightly prickly, instantly likeable, Event Manager for a Chicago craft brewery. She has what might commonly be called a 'Work Husband' in Luke, an affable, possibly lovable, Jake Johnson (New Girl). Together they banter through the day, and at night join forces with their respective partners to drink and play pool and hang out.
The respective partners in question are also no slouches – played by Ron Livingston and Anna Kendrick. Livingston (Office Space) does what is becoming a standard turn as the emotionally unavailable Chris, and while Kendrick (Pitch Perfect) is perhaps not fully extended in her role as homebody Jill, she still goes to town – making the destined-for-the-altar teacher a fully believable match for the bearded and chilled out Luke.
Through some heavy drinking, some inadvertent soul searching and some really awful-looking meals, the sometimes foursome, sometimes twosome, shamble along, providing a modern romantic comedy that is notable for both originality and resemblance to reality. Don't miss it, but do see it in a nice grown-up cinema where you can take in a beer.
Your browser does not support iFrames.