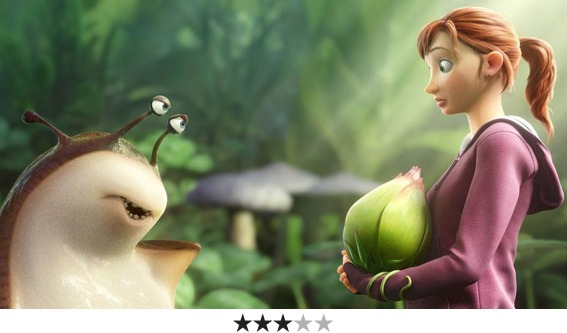 ---
Trying its darnedest to live up to its lofty moniker, this combination of Avatar, A Bug's Life, Tron, Honey, I Shrunk the Kids and Disney's Tinkerbell movies boasts plenty of thrills and spills, good humour and an empowering, tall and angular female protagonist – even if things sometimes feel a little rushed and aren't always in balance.
The computer-generated animation is crisp and clear, while Danny Elfman's score soars along with the breathless action. Director Chris Wedge, who is also one of six writers on the project, manages to corral an impressive array of vocal talent successfully with the eclectic bunch including many new to the animated arena (which shows in some of the more stilted deliveries – Mr Farrell, Ms Knowles I'm talking about you).
Unsurprisingly though, Christoph Waltz proves adept at playing bad (his Boggins character even has a credible reason for being more than a little driven and deranged) and Chris O'Dowd shows he's no slug in the comedy stakes – by playing a snail. So while it perhaps lacks a degree of originality and is a little light on wit, Epic is a rollicking little slice of escapism for the pre-tween set.
Read more on 'Epic' and find movie times. Playing in 3D and 2D.