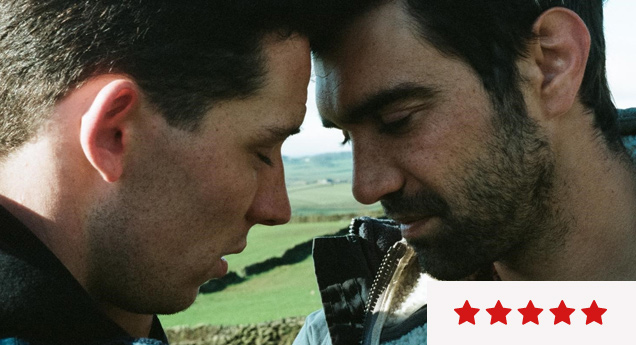 Review: 'God's Own Country' is an Intensely Romantic Experience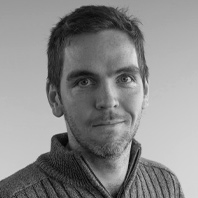 ---
Some of the greatest romance stories show how one person's love can fuel another's drive for self-improvement. This is the pinpoint focus of God's Own Country, the feature debut of actor-turned-filmmaker Francis Lee. For anyone who can remember their young heart being soothed and captured for the first time, it is as intense as that experience.
Johnny (Josh O'Connor) has spent most of his isolated 20s trapped on his deteriorating father's farm, twisting him into a bitter asshole. He drinks excessively. He roots carelessly. He's too damn old to be acting like a mopey teenager. Not the most likeable chap then, but the movie makes you understand how he got this way.
Gheorghe (Alex Secareanu), a Romanian man of nature hired to help on the farm, sees the beauty in the land that Johnny has come to resent. The new guy is not immune to Johnny's ultra-dickishness, but the more time they spend tending to the farm, the more Johnny's defences crumble. There is so much to peel away from his hardened shell that when he's at his most vulnerable, the intimacy hits with raw energy.
O'Connor and Secareanu perform this yin-and-yang relationship to perfection, especially during the sex scenes. From the measured choreography to the slightest facial expression, so much is conveyed through these moments. The scenes take on a language of their own, going beyond words in a way that only masterful cinema can do.
It's a film that changes our perception of Johnny in a way Gheorghe changes his perception of the land –  it can be hollow or serene, gloomy or rich, dying or thriving. Homophobia and xenophobia play a role in the film, but they're in the background like the rest of the terrain. Love comes first in God's Own Country and it dawns on you like the Yorkshire sun.