Review: Hip Hop-eration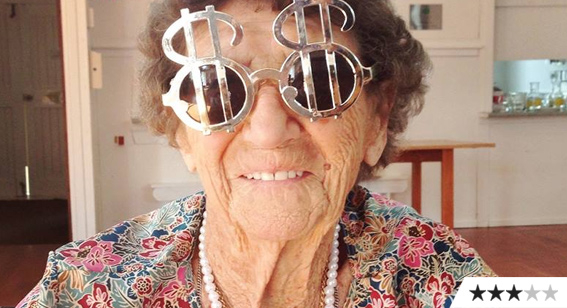 Coming out of nowhere is this New Zealand Film Commission-funded documentary about a Waiheke community of elderly Kiwis that forms a hip-hop dance crew, an activity that troupe manager Billy Jordan initiates to get the pensioners "out of their comfort zone." Ironically, this film never leaves the familiar zone of 'feel-good doco 101', but Hip Hop-eration hits raw magic when exploring separate stories from the past of its senior cast.
Whether it's a tale of a past lover from WWII or an experience smoking weed in 1960s America, the film shows how these folk have lived sensationally adventurous lives. Starting an elderly hip-hop dance crew is just another page in the books of their beautiful being.
Their adventurous spirit earns the admiration of the young Māori and Polynesian hip-hop dance community and it's impossible not to get the warm fuzzies seeing these two distant generations lovingly connect through the performance art. Unfortunately, the film doesn't show us how the elderly's understanding of hip-hop dancing has progressed and evolved since they started the modern exercise.
Additionally, the finale doesn't invite us to experience the group's dance routine in its full glory, constantly interrupted by crowd shots, a music-eclipsing voiceover, and scrappy character conclusions. It's a shame, given how hard they worked to make their on-stage demonstration a reality, but you could also argue that the value is in the journey and not in the end result. In that regard, Hip Hop-eration will stamp a smile on audiences of any age.