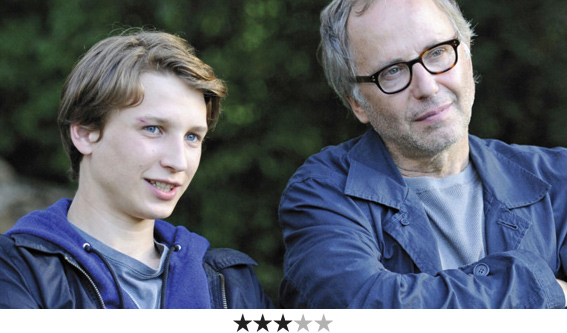 Review: In the House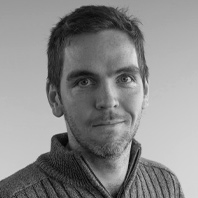 ---
My high-school English teacher saw my literary quirks as something that needed to be nurtured, not amended – his intrigue into my characteristic idiosyncrasies being remarkably similar to those portrayed in Francois Ozon's In the House. However, my teacher wasn't a crotchety has-been/never-was and I certainly didn't have any vivid desire to bang my best mate's mum. Then again, that's what makes this film so damn entertaining.
The chilling, manic eyes of young lead Ernst Umhauer do wonders for his role as manipulative teenage writer Claude. He uses his talents as a voyeuristic means of reliving his time inside the house of his best friend, all the while expressing a growing infatuation with the lad's mother. Embodying a walking wasteland of unfulfilled potential, literary teacher Germain's stiff-upper-lip sternness is finely countered by his reluctant fascination in his pupil thanks to Fabrice Luchini's impeccable use of slight facial expressions. Enabling his student's perverted means of inspiration seems implausible, but Umhauer and Luchini's conflicting and taboo-crossing relationship grounds their intentions in compelling fashion.
But for a film that alternates between 'real' events and the reality depicted by the young wannabe author, narrative issues hold In the House back from being as great as it should be. A confrontation involving the teacher and the household's father (Denis Ménochet, or the other Liev Schreiber) is given more attention than it needs and the ending turn with Germain's wife (Kristin Scott Thomas) fails to convince. The 'narrated' segments also wobble with inconsistencies, though they blister along with so much captivation that you may not care about such rule-bending.