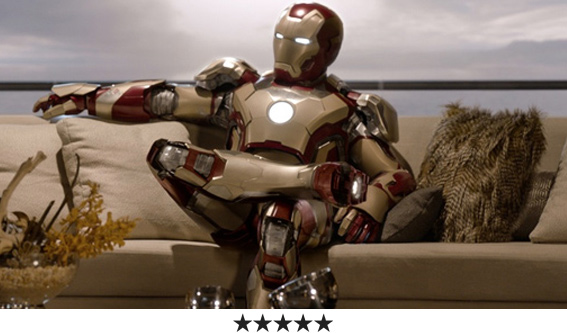 Review: Iron Man 3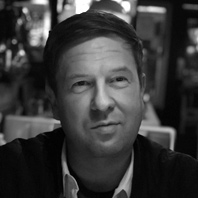 ---
Robert Downey Jr. returns as Tony Stark in the third instalment of Marvel's Iron Man. After having his personal world destroyed by The Mandarin (Ben Kingsley), Iron Man must rise from the ruins to take on an unexpectedly powerful enemy… Read more and find movie times for 3D and 2D
---
Following the triumph of The Avengers, Marvel Studios proves two important things with Iron Man 3: firstly, that a Marvel film focusing on "only" one hero still has plenty to offer the blockbuster landscape; and secondly, that they are true masters of assigning directors to material.
The Avengers benefited superlatively from Joss Whedon's voice, but even more so, Iron Man 3 is a Shane Black film, and it's overflowing with the witty swagger of his best work as a screenwriter (The Last Boy Scout; The Long Kiss Goodnight).
Black helped shape Robert Downey Jr.'s Tony Stark persona in 2005's Kiss Kiss Bang Bang, which was Black's directorial debut after years as a successful screenwriter. Iron Man 3 is Black's first film as director since then and the visual dexterity on display in it makes me mourn for all the films he could've made in that time. Put this guy in charge of all the big stuff from now on please!
The idea of stripping Tony Stark of his Iron Man powers might not seeming hugely exciting ahead of time, but the dynamic it introduces helps this film sing as a character piece. Black (and co-writer Drew Pearce) have written to Downey's strengths as an actor, and the film rules for it.
They've come up with an nifty way of addressing the anachronistic nature of The Mandarin, excellently essayed by Ben Kingsley, and also given Guy Pearce plenty to work with as a suspiciously suave scientist.
But all the great character stuff doesn't mean there's any shortage of hardware or action here – Iron Man 3 features several of the best set-pieces in Marvel movie history. This helps the film put fading memories of the underwhelming Iron Man 2 to rest, and reinstates the series as Marvel's gold-standard for awesomeness.
Superhero movies just don't get better than this.