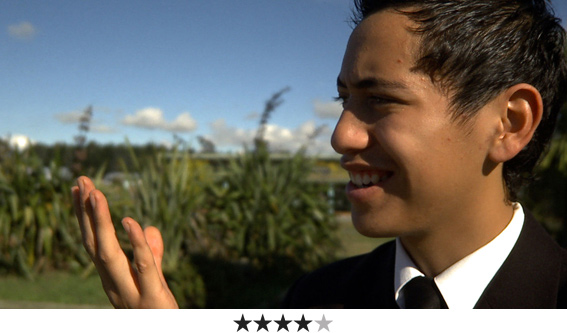 ---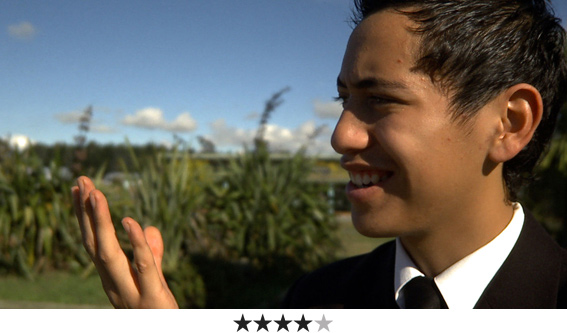 Winning documentary at the 2012 NZ Movie Awards profiling Ngaa Rauuira Pumanawawhiti – an articulate and charismatic 16-year-old prodigy studying political science at Yale, tipped to be New Zealand's first Maori Prime Minister.
Read more and find movie times.
---
The rhetoric surrounding this coming-of-age documentary is weighty, pitching the life of young Otaki/Hastings schoolboy Ngaa Rauuira Pumanawawhiti as one of historical significance – even comparing the film to the notion of having followed a teenage Obama around with a camera. Obama went to Harvard. Ngaa Rauuira is off to summer school at Yale University and also has political ambitions. His whanau would clearly love him to be a groundbreaker and become New Zealand's first Maori prime minister.
In Ngaa Rauuira's own words, director Pietra Brettkelly has picked up his story in a critical year. "It will determine what type of adult I'll grow to become," he says.
Yale is the destination but Brettkelly has craftily not made the hallowed Ivy League halls the focus of this documentary. What's more interesting, and more rewarding, is having access to the family and friends of this gifted Maori boy. With gentle interviewing and some beautiful camera work, Brettkelly reveals the deep cultural roots shaping this young man's future. It gives a view of life in New Zealand that is too often overshadowed by the grim statistics of Maori youth we see in the headlines. Every politician, redneck talkback caller and everyday New Zealander should watch this film.
The documentary screened at last year's New Zealand International Film Festival and has shown at Berlin, Sydney and other festivals around the world. It deserves its cinema release but is a shame it's been such a long time coming. Some scenes, such as Ngaa Rauuira's involvement in the foreshore and seabed protest, date the documentary. Ngaa Rauuira is now 19. Whether he lives up to the grand expectations or buckles under the pressure, he's such a magnetic character that I'm already hanging out for the sequel.