Review: Mt Zion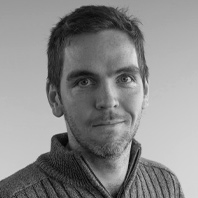 ---
With an ear for music and an eye for the landscape, Mt Zion starts New Zealand's filmmaking year on a good note. It's not going to boil up the country in the way Boy did, but this is a homegrown muso drama to be proud of.
Stan Walker does well portraying the daftly naïve Turei, a potato picker with a stupendous voice who dreams of being the opening act for Bob Marley and the Wailers' Auckland concert. Though Walker's range is limited (re: his acting, not his singing), his game is lifted significantly when onscreen with his superb bro-counsel co-stars – musician Troy Kingi, Shortland Streeter David Wikaira-Paul and ghost chips internaliser Darcy Ray Flavell-Hudson – whose group chemistry throbs with a naturally humorous vibrancy that pulsates throughout the film. Temuera Morrison is perfectly nuanced as Turei's father, a 'man of the land' who uses his whanau-heavy morals to level his son's increasingly self-indulgent aspirations.
The film delights in recreating 1979 Pukekohe, from the intimate low-income neighbourhoods to the terrible facial hair styling on the record producers' faces. Managing to romanticise the era without shamelessly over-glorifying it, writer-director Tearepa Kahi uses the beauty of the land as a contrast to a cultural lifestyle hit by the effects of urbanisation.
I wish the big confrontation near the end carried more weight, for it resolves in a way that feels far too subdued. Nevertheless, I commend Mt Zion for how it filters its by-the-numbers themes through the values of traditional Maori communities, producing something fresh and wholesome. And be prepared to hum those tunes days after you've left the cinema.