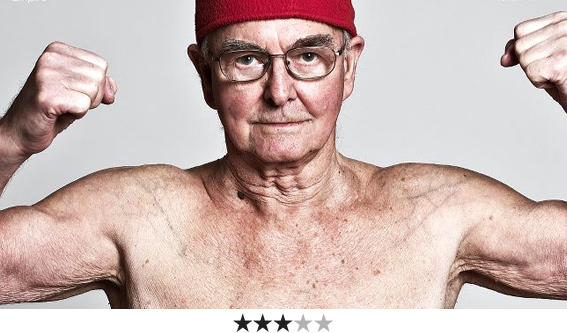 ---
The jock, the flirt, the fighter, the showpony, the philosopher – the cast of Ping Pong have all the necessary character traits for a riveting ensemble drama. It lacks a villain but when the odometer of life tops 80 years, everyone deserves to be a hero. The determination these seniors show for the sport is profoundly and hilariously inspiring. They are all in it to win – with the exception perhaps of 100-year-old Dorothy DeLow who can barely move and is there to lap up the attention. The Chinese media go mad over her.
All the players have a ripping tale to tell. A major flaw with the film is that we only get a snippet of their back stories. Glamour puss Texan Lisa Modlich recalls soldiers marching into her hometown of Vienna and hints at her time as a honeypot for the Germans while working alongside the French resistance, but details are scarce. Terry Donlon's struggle with ill health is understated. And we never really find out why a German newspaper article quotes Ursula Bihl saying; "Young people are shitting themselves".
The filmmakers focus instead on the inherent sports doco narrative – the path to the championships. Tensions rise on game day, with our players battling it out in a vast stadium in front of an enthusiastic crowd. This is one international tournament when sport isn't the winner on the day. The real victory is how these fearless people keep on living and wanting and revelling in their advanced years. Uplifting in all senses – it'll propel you off the couch to get busy living too.