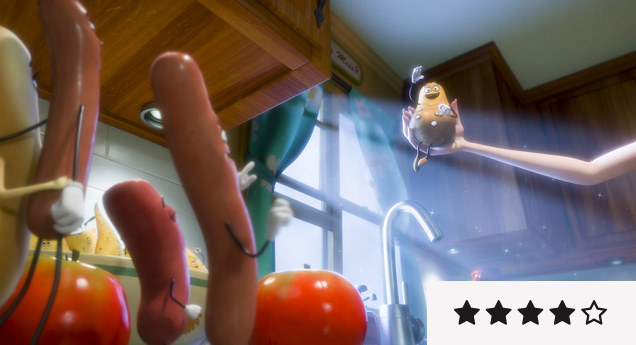 Review: 'Sausage Party' is Entertaining Right Through to its Climax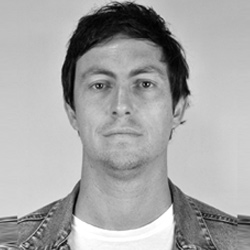 ---
There's little danger of exposing kids to the depraved filth Sausage Party is awash with. Despite a colour palette brighter than a rainbow on acid, and a visual style more akin to co-director Greg Tiernan's work on Thomas & Friends than Pixar, South Park, or even Blur's Coffee & TV music vid, from the first word of dialogue – an expletive – it's abundantly clear this is intended for adult (or at least delayed adolescent) eyes and ears.
What follow that first "s–t" is an exercise in repetition of Sausage Party's conceit: foodstuffs are sentient, swear like troopers and have base desires. With little intent to comment on contemporary society, and no need for multi-leveled humour to satisfy adults and kids alike, it's clear the decade Seth Rogen and Evan Goldberg spent trying to get this made have seen many, many, writing "sessions" take place, in order to cram as many good (and wince-inducing, clangingly awful) jokes into the film as possible.
If the measure of a successful comedy is the number of laughs it elicits, this scores in the upper echelon of human cultural achievement. On the other hand, if a comedy fails because of too many failed gags, well, Sausage Party is bloated with indigestible attempts at jokes, so can at one's charitable best be considered uneven.
But since I've spent over 200 words without mentioning the villain is literally a douche, or that Salma Hayek plays a taco, maybe this is all missing the point. Those two examples may prove a hypothesis – you're in or out with this. As with polarising fare like Freddy Got Fingered, one opinion won't be able to counter the other.
Those that enjoy these foul-mouthed fornicating foods will find plenty of dumb, and maybe some not-as-dumb-as-you-think, moments of comic satisfaction. Too successful already to ever be considered a cult classic, Sausage Party proves entertaining right through to its climax, despite often feeling slight en route.