Review: Shihad – Beautiful Machine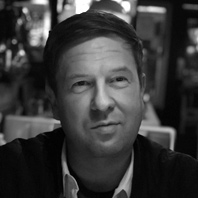 ---
An impressively thorough and entertaining examination of the life (thus far) of one of New Zealand's most popular bands, Shihad: Beautiful Machine may nevertheless have limited appeal for anyone not interested in Shihad to begin with.
The film takes a clear-eyed view of all aspects of the band's history, most fascinatingly with regards to their ill-fated attempts to break America. The band members are all admirably frank about this and other topics, and the film brings to light certain conflicts that haven't been discussed at length before – like guitarist Phil Knight's drinking problem and the band's increasing sense of isolation from lead singer Jon Toogood while in America.
The dysfunction makes for a great drama, even if it never quite elevates Beautiful Machine to the level of such iconic band docos as Some Kind of Monster or Anvil! The Story of Anvil. As a celebration of a band and their music, however, it cannot be faulted. It also does a good job of acknowledging the central role the band members' significant others played in the life of the band.
Assessing whether or not this will play well to non-fans is difficult – I was caught up in every moment, but I love Shihad and I love documentaries about New Zealand subjects. If you have even the slightest interest in either of these topics, be sure to see this movie.