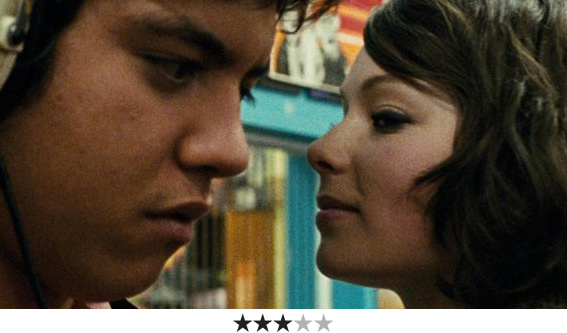 ---
In this coming-of-age drama set in 1981 New Zealand, the small-town life of half-Samoan Willie is dominated by an enthusiasm for muscle cars, domestic abuse and a boring retail job until a more glamorous lifestyle presents itself. 
Read more and find movie times.
---
Shopping comes highly anticipated after Mark Albiston and Louis Sutherland showed they've got the goods with the shorts Six Dollar Fifty Man and Run. There's no doubt these two local filmmakers have a knack for heart-tugging authentic moments rooted in the struggles of childhood. Their challenge is translating that fleeting, emotional poetry to a story that can sustain itself in the full feature format. The themes of their earlier work reappear in Shopping in the suffering of teenage protagonist Willie and his younger brother Solomon (an adorable Julian Dennison) coping with the unpredictability of their belt-wielding palangi father and the expectations of their traditional Samoan mother.
Set with impeccable art direction in 1981, the film starts off feeling like an extended short film. It's grim with a slice-of-life quality and while Ginny Loane's cinematography captures a raw beauty in the Kapiti township, the historic setting and understated approach make the action feel distant. It takes the arrival of a beguiling visitor to inject the film with both expanse and immediacy. Bennie (Polish/Australian actor Jacek Koman) is the mischievous gypsy king of a wandering criminal gang and it's easy to see why listless Willie falls under his spell. Matthias Luafutu (seen recently on TV3 drama Harry) makes a welcome big screen appearance as one of Bennie's gang, an actor rapidly becoming the most delightfully watchable villain since Cliff Curtis's Uncle Bully.
It's a slow burn that will test some audiences' patience but ultimately Shopping unwraps to explore the big ideas – identity, growing up and familial ties – with beauty, quiet humour, and a big Kiwi dollop of bleakness.