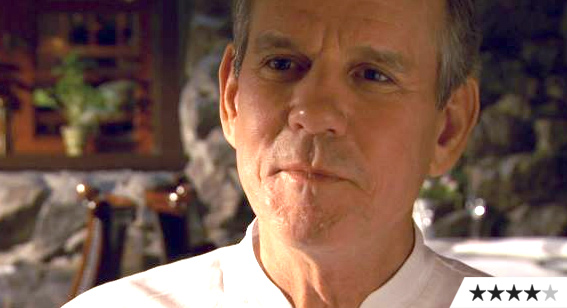 ---
It'd be easy to turn down yet another helping of behind-the-scenes restaurant fare. But that would be a shame. Spinning Plates is really nothing like its screechy reality cousins. Instead, it's a gentle, inspiring and sentimental look at the passion, creativity, family, community and love surrounding three very different American restaurants. Those hoping for insight into the cooking might be disappointed as this is primarily about the people, all of whom have endured their share of Shakespearean tragedy.
The most intriguing of the bunch is top chef and cancer survivor Grant Achatz, whose obsession with creating art out of food, often with the aid of intimidating molecular gastronomy gadgets, has led his Chicago restaurant Alinea to the top of the foodie pecking order. Watching Achatz's creative brain at work is a treat, even if his work ethic could literally cost him his life. Then there's the saintly Mike Breitbach and family of Balltown, Iowa's Breitbach's Country Dining, a communal diner for the entire town. The twists in their fate are particularly mind-blowing. Finally there's sweet Mexican couple, Francisco and Gabby Martinez, on the brink of financial ruin yet still determined to make their Arizona restaurant La Cocina de Gabby work.
The film's pedestrian pace does little at first to whet the appetite for the dramatic turning points to come, and the fact that their tales are relayed through interview, rather than real time, does tend to rob the film of immediacy. There's also a sense that film-maker Joseph Levy perhaps felt too close to his subjects to ask some hard questions, such as why the Martinez family think their restaurant might be failing. But Spinning Plates has three moving personal stories, and that's what makes it memorable.