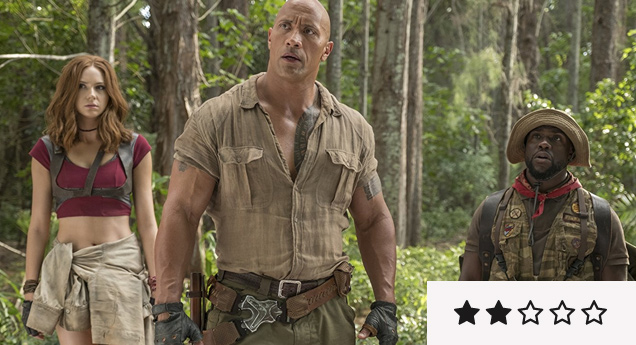 Review: Surprisingly, 'Jumanji: Welcome To The Jungle' is a Fun Lark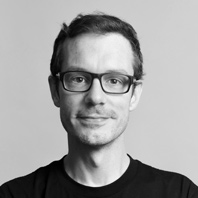 ---
A reboot of a 1996 movie that was based on a book, with a plot that updates 'boardgame' to 'video game', then adds the title of a Guns n' Roses song for good measure, Jumanji: Welcome To The Jungle feels more like an exercise in cross-promotion that a reason to go to the cinema. Surprisingly then, it's a fairly pleasant little excursion, albeit as inconsequential as a puff of (campfire) smoke.
This version hinges on teen protagonists being sucked into the game and taking on the form of their heroic avatars, and it's this aspect that's wisely leaned on. Making an out-and-out comedy is the movie's saving grace, as all the jungle adventure stuff is pretty forgettable.
There are plenty of think-pieces to be written about Jack Black playing a young woman trapped in a middle-aged man's body, sexual appetite very much intact, and the biggest surprise is how non-judgmentally it's handled. There are dick jokes, sure, but they manage to be inoffensive, and even kind of sweet.
The Rock, reliable charm-purveyor that he is, is great as a Jewish teen, projecting gawkiness and vulnerability (and throwing out the odd 'oy vey'), in between the game's operating system forcing him to 'smoulder' (ie be The Rock).
The film sadly blows some of its goodwill when it comes to Karen Gillan's character. There's something icky about having a shy teenage girl learn to be confident in a woman's body when the camera keeps inviting us to leer at her toned midsection.
Kevin Hart is funny but gets sidelined, and an actor of Bobby Canavale's stature deserves better than his barely-there villain.
Jumanji: Welcome To The Jungle is a fun lark, but despite its humour and occasional sweetness it still feels disposable. There are plenty of actual video games that are much more rewarding.