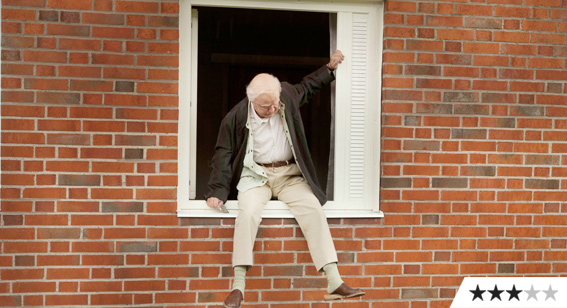 Review: The 100-Year-Old Man Who Climbed Out the Window and Disappeared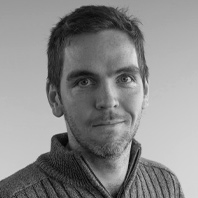 ---
A comedy with humour as absurd as the length of its title, 100-Year-Old Man is difficult to describe in a single sentence. However, I'll give it a go: it's a Swedish sandwich containing slices of Forrest Gump, Snatch and any single Monty Python film. Though it only takes quarter measures of what makes those films great, the result is still a unique and amusing – if a tad overlong – summation of an impulse-driven man's life.
We follow Allan Karlsson, a lover of explosives who has somehow lived a whole century without ever thinking things through. At age 100, he's no different, escaping his prison/retirement home and coincidentally coming across a suitcase full of mobster money. Moving concurrently through this on-the-run storyline is a highlights reel of Allan's past that sees him Gump-ing his way through history, ranging from the fictitiously funny (like a POW encounter with Albert Einstein's idiot brother Herbert) to the mundane (partying with Stalin isn't as interesting as it sounds).
As with many book adaptations, 100-Year-Old Man feels overstuffed with its source material. However, when the pace isn't being halted by the odd faux history lesson or tame subplot, the film hits a delightful groove that fans of absurdist humour are sure to appreciate as it hops from non sequitur to non sequitur. But if that brand of comedy doesn't ring your bell, all you're likely to see is a two-hour mess of contrivances.
'The 100-Year-Old Man Who Climbed Out the Window and Disappeared' Movie Times