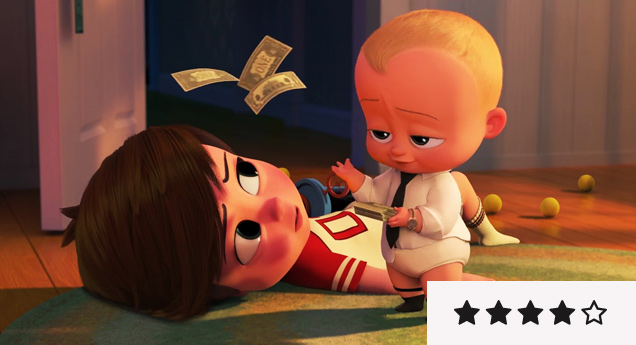 Review: 'The Boss Baby' Might Be the Biggest Surprise of the Year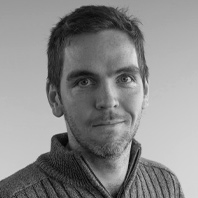 ---
Caught between a not-as-clever version of Pixar's Inside Out and a way-more-original take on Warner Bros' Storks, The Boss Baby might be the biggest surprise of the year. By using the imagination of seven-year-old Tim, the film reinvents that age-old question every child eventually asks: where do babies come from? Turns out, it's a corporate decision that splits new-borns into 'family' and 'management'. Yes, it's bizarre, but to a kid, it's no less bizarre than babies sprouting from cabbage patches or arriving via bird couriers (something the film happily points out).
The original picture book by Marla Frazee worked as a 'what to expect' for kids who never had a younger sibling before. DreamWorks goes one further by showing Tim's side of the story. He's confused, a bit selfish, but ultimately scared by the change. These are normal feelings for any child to have in this situation, and the animators deserve mountains of credit for making Tim emote this expressively in a way that should relate to young audiences.
Another additive, a subplot about puppy manufacturing, is brushed aside so fast you'll forget it was even a thing until the climax shoves it right in your face. It feels like a blurred-out storyline, but at least more focus is put on Tim and Boss Baby's brotherly bonding. Ultimately, that's what matters.
Well, comedy matters too, and that's where The Boss Baby truly bursts out the gate. Not since the underrated Penguins of Madagascar movie has DreamWorks been so gleefully chaotic with its slapstick humour. Not only does Tim's imagination give the studio's fantastic 2D artists more to do, it gives all the animators an excuse to go nuts – and it pays off.