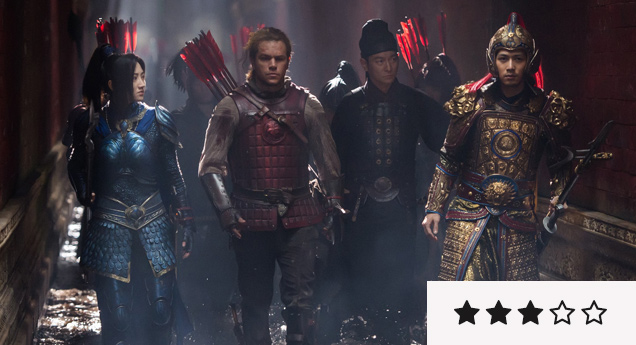 Review: 'The Great Wall' Keeps Its Goals Nice & Low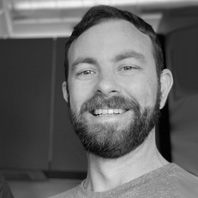 ---
If you want to see Matt Damon fighting an army of mythical reptilian beasts in feudal-era China, The Great Wall shouldn't disappoint. It's a remarkably straight-ahead genre piece with no delusions of grandeur, and at no risk of punching above its dramatic weight by keeping its goals nice and low. I probably won't reach for this Blu-ray in a few years from now over director Yimou Zhang's previous Hero or House of Flying Daggers; but I was pleasantly surprised with how much fun I had with it on the big screen.
Outrage over Damon's role turned out to be unfounded. He's a European dude who ends up helping out the Chinese imperial army defend against the demonic hordes, but it's not a white-washed or white saviour role. He's a good fighter and a big help, yes, but it's Tian Jing and Andy Lau's characters who prove more decisive than the white men in overcoming evil. Genuine outrage may be directed at Damon's accent, however, which is a hodge-podge of weirdness and wrong.
Visually, this fantasy film is both gorgeous and ugly. The Chinese army is spectacularly resplendent in colour-coded armour denoting which corps each soldier belongs to, videogame-style. Long, panoramic sweeping shots also make for nice eye candy.
Crappy CGI, however, ends up fouling up a lot of The Great Wall's aesthetics, ruining almost every single shot the evil beasts are in and a few others too. Even with the poor visual effects work, the impressive diversity in the action sequences kept me well engaged throughout, with occasional stylistic flourishes that were rousing.
With its very simple defeat-the-monsters narrative, this isn't an epic East-meets-West triumph that the increasingly big-budget Hollywood/China co-productions are sure to deliver regularly soon. But it may be an indication of greatness to come.