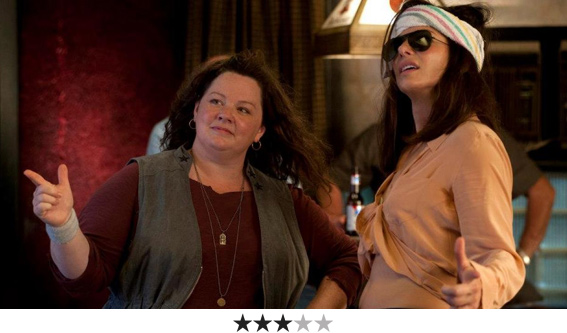 ---
Having realigned the rom-com and feminised the bromance with the hilarious Bridesmaids, director Paul Feig now attempts to makeover the action-comedy with slightly more mixed success. For while Sandra Bullock and Melissa McCarthy make for an engaging mismatched pair to rival Riggs and Murtagh and Foley and Rosewood, they're saddled with a predictable drug cartel plot that seems to needlessly stretch the running time by an extra 20 minutes.
The central relationship initially also seems depressingly similar to McCarthy's earlier 2013 effort Identity Thief. Luckily, after a while McCarthy's loose cannon (and her The Fighter-esque Boston family) and Bullock's by-the-book agent start to grow on you, particularly when given the chance to let loose on one another's fashion sense, hygiene and dating life. Both also get plenty of opportunities to showcase their adeptness at physical and visual gags, while a black humour approach to the action will have many cinema-goers wincing while doubled over with laughter.
The Heat might lack the sheer balls-to-the-wall, gag-a-minute quality of The Other Guys or even the wacky charm of last year's 21 Jump Street remake, but it's both a reminder of Bullock's comedic talents and one of the best female comedic pairings since Tina Fey met Amy Poehler.