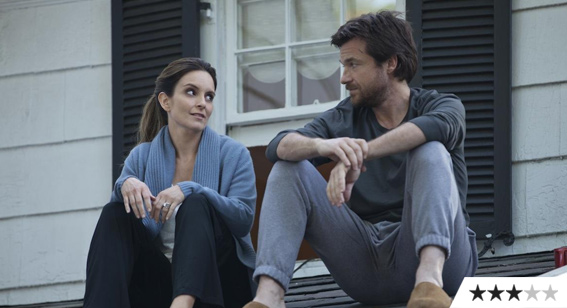 Review: This is Where I Leave You
---
Reading Jonathan Tropper's novel on which this film is based was oddly comforting, yet not particularly life-changing. An ordinary guy with an ordinary family (sort of), is forced to confront the reality that none of them are happy.
If that sounds grim, it's not. Tropper's rare gift is to make the tragedies of life tolerable through empathy and comedy, even if the subject matter happens to be death. But the contemporary setting and family-based plot inevitably meant it was more of an amusing beach read than a thrilling page-turner.
This film feels much the same. Tropper adapted the book for the screen himself, so unsurprisingly it just teeters over that fine line between heartfelt, funny (adult) family comedy and schmaltz-fest. The music is much to blame for the latter, casting its mushy pall over just about every scene.
The quippy script is handled with aplomb by a very likeable and talented comedy cast, though: Jason Bateman, the "everyman" with personality, Jane Fonda as his sexually cavalier mother and Tina Fey, who almost trips into a New York accent in her quest to play the film's other ballsy matriarch. Meanwhile Rose Byrne, Dax Sheppard, Kathryn Hahn, Connie Britton, Adam Driver and Corey Stoll give authentic performances that nonetheless don't particularly stretch them as comedic actors.
There are a few laugh-out-loud moments – not quite enough to drag this out of dramatic tear-jerker territory – but enough to recommend it for its feelgood factor.