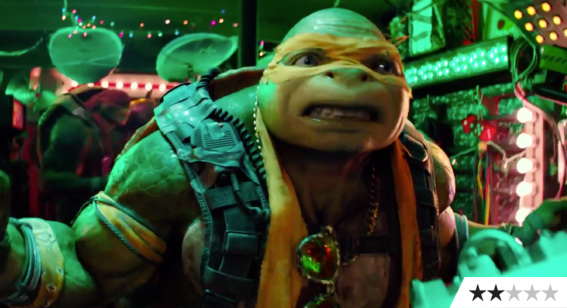 Review: 'TMNT 2' Doesn't Do Much Differently to Its Predecessor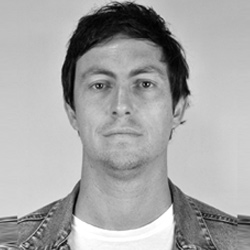 ---
TMNT sequel Out of the Shadows (making the first one What We Do in the Shadows?) wastes little time setting out its stall. Four CGI heroes in half shells leap and gallivant around the Big Apple on their way to scoffing pizza and getting an even better Madison Square Garden vantage point for tip-off than Jack Nicholson. Shortly after, a bewigged Megan Fox shoplifts and partially disrobes her way through a busy train station, blending in with similarly underdressed college co-eds as she pursues a hot lead. So far, so (barely) pubescent.
As you'll gather from the above, Out of the Shadows doesn't do much differently to its predecessor – and there's no real reason to do so when that 2014 effort netted almost half a billion US dollars.
There are some areas of improvement, though, stemming from the addition of further franchise favourites. Evil Krang, the cackling alien brain in a brawny body, looks great, not deviating far from previous depictions, and set to be a kids' favourite whether screaming out of the screen or smearing tentacle mucous on Shredder's face. His hopeless henchmen Bebop and Rocksteady also feature, robust mutant foes who offer more resistance and slapstick humour than regular human footsoldiers. Even Tyler Perry is a welcome presence as a severely Neil DeGrasse Tyson-inspired evil scientist.
On the heroic side, hockey stick-wielding Casey Jones (Arrow's Stephen Amell) is a bit of a limp addition though – far short of the crazy vigilante fans will be accustomed to. And the turtles themselves still often look, well, a bit too mutated to the human eye. If this seems like a surface-deep analysis, there's really not much more to get stuck into. Aimed squarely at kids, and with yet another reimagining feeling inevitable in a decade's time, this is time-killing multiplex-filler for kids, and nothing more.
'Teenage Mutant Ninja Turtles 2' Movie Times | 3D Movie Times