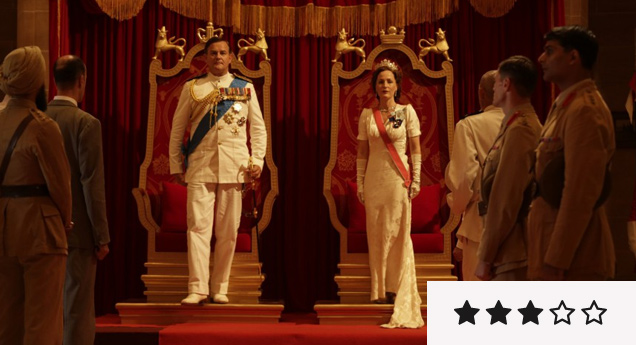 Review: 'Viceroy's House' is Intellectually Engaging, Yet Emotionally Detached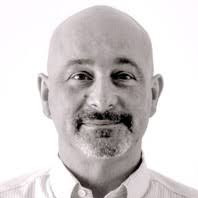 ---
Viceroy's House is a costume drama, tragic history lesson, and star-crossed love story all rolled into one. It's based on fascinating facts, with a top-notch cast (including Michael Gambon, Simon Callow and the late, great, Om Puri), lashings of lush scenery, impeccable suits, divine dresses, and sumptuous cinematography. But grand themes, sumptuous cinematography and good intentions do not necessarily an engaging movie make.
Focusing on Lord Mountbatten's task (as Britain's last Viceroy) of transitioning India from British Empire to independence over a tumultuous six-months in 1947, director Gurinder Chadha (Bend It Like Beckham, Bride and Prejudice) offers insight into historical events as experienced by individuals. As Mountbatten, Hugh Bonneville is in the familiar, stiff-upper-lipped, aristocratic territory of his Downton Abbey role. Gillian Anderson, as his wife Edwina, relishes a role fleshed out beyond mere window-dressing. Whilst upstairs the British toffs deliberate over the future of their nation, downstairs their staff, representatives of an India long subjugated by the British Raj, are divided across religious lines. And, just in case that metaphor should fail, there's a subplot involving young lovers, one Hindu, one Muslim, tragically divided by India's partition.
Despite such heavy-handed narrative devices, a sometimes plodding pace, and occasional dialogue seemingly lifted from a history textbook, stick with it and you'll be rewarded. There's interesting insight into the politics and people, era and events that led to division of India, and creation of Pakistan as a Muslim homeland, the ramifications of which are still playing out today. Intellectually engaging, yet emotionally detached, Viceroy's House is a fascinating tale that needs telling and looks great. Interesting, informative and well-acted, it may be, it's still deserving of a far richer screenplay.