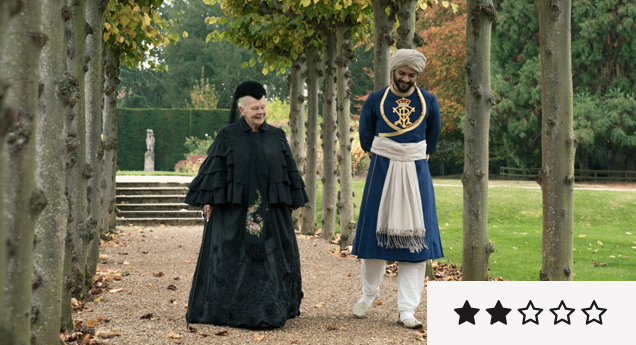 Review: 'Victoria and Abdul' Wobbles All the Way to the End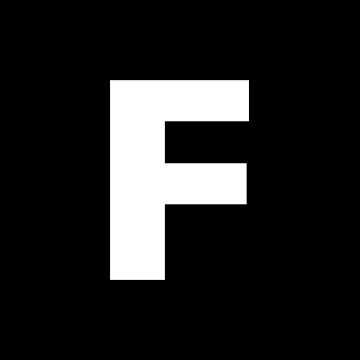 ---
Look, I'm all for an unlikely friendship story. A budgie and a lion cub? Sign me up. The Hound and Arya Stark? Absolutely love it. A reigning ancient monarch who forces a young Indian servant to hang out with her all the time because she's a bit bored? Hmm, sounds troubling. Even if loosely based on a true story, these very dodgy foundations of Victoria and Abdul continue to wobble all the way to the end.
Director Stephen Frears (The Queen) initially aims for a winky, satirical tone in Victoria and Abdul, which becomes a cop out when dealing with the more gnarly racial elements of the film. Based on one glance at Abdul, Queen Victoria fetishizes fancies him and demands he become her personal teacher. Nothing like those mystical people of the East to get white women Eat, Pray, Love-ing back to their full selves again, right? "Do you like your costumes?" Victoria asks her slave friend, as he is forced to show off his new tartan turban in Balmoral.
As the wide-eyed loyalist Abdul, Bollywood star Ali Fazul does his best with a role that hasn't been written with the intent to destroy any lazy stereotypes whatsoever. Judi Dench carries the whole film on her 82-year-old shoulders, playing the gluttonous geriatric who snores at banquets, drinks like a fish, snaps like a turtle, and drops the grouch for only a few scenes to show a much more vulnerable Vicky. But just like putting truffle oil on a Twinkie doesn't instantly make it gourmet, putting Dame Judi Dench in a film doesn't instantly make it a masterpiece.
Victoria and Abdul becomes mildly interesting when broader politics and treachery come into play, but the friendship between the pair never feels genuine. On the whole, it feels drenched in royal nostalgia sap, and a failed ironic distance to the racism of the period that doesn't dare to really scratch the surface. While Victoria and Abdul gasps through one queen's desperate dying days, it also feels like it could be the death knell of the middling monarch movie genre altogether.