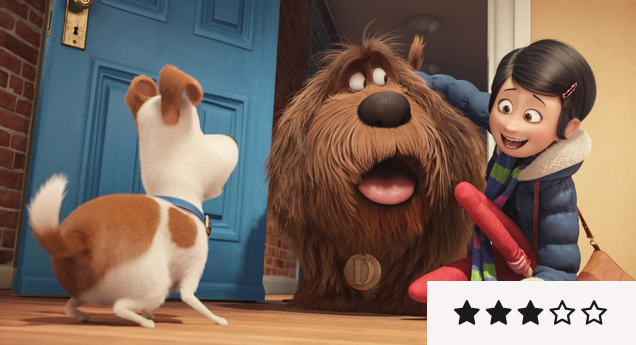 Review: What 'Secret Life of Pets' Lacks in Story, It Makes Up For In Character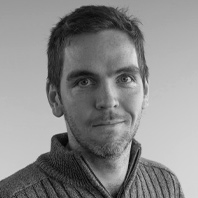 ---
From the first teaser trailer, you knew Illumination Studios (Despicable Me) had school holiday gold on its hands with The Secret Life of Pets. The full film has plenty more rock-solid gags, more than enough to give anyone of any age the jollies. It looks gorgeous too – in 2D AND 3D – with plush-toy-worthy animal designs and a pristine art direction that makes New York look cleaner, happier, and more colourful than it probably deserves.
Louis CK's perception of all things pathetic makes him the perfect voice for lead dog Max. He blindly loves his owner Katie so much that when she adopts a new dog, Duke, he immediately becomes jealous and tries to kick him out. But when they both end up lost and without their collars, they are forced to stick together to get back home.
If this sounds a bit Toy Story-ish, that's because it totally is. Illumination tries to tug at heartstrings, but simply isn't as good of a strummer as Pixar, Disney or DreamWorks. The story often touches on animal abandonment and even death but treats these morbid ideas with a weird lightness, as if the storytellers were unsure how to talk to kids seriously. This is especially telling when the film briefly explains what happened to Duke's former owner, a rather significant moment in his life that isn't given much significance in the end.
But for what The Secret Life of Pets lacks in story, it makes up for in character. Jenny Slate is flawless as hopeless/ruthless romantic Pomeranian Gidgit, Lake Bell continues being a voice acting queen as fat cat jerkwad Chloe, and Albert Brooks gets the honour of voicing cinema's funniest hawk ever. And then there's psycho bunny Snowball, which is basically a minion voiced by Kevin Hart – take that as you will.