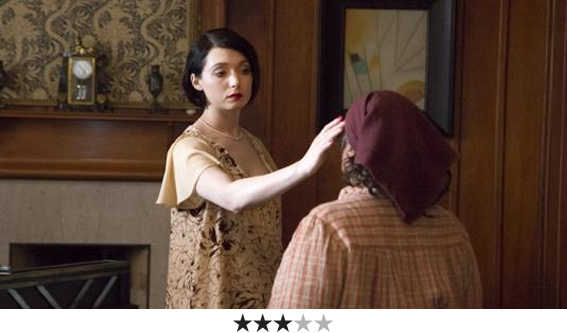 ---
This atmospheric 1920s-set tale from Mexican writer-director Dana Rotberg (who made her home in New Zealand after seeing the 2002 adaptation of Witi Ihimaera's Whale Rider) is essentially a chamber piece populated by three very good acting performances. Best known as a Maori recording artist, Whirimako Black is a revelation in her first film role, while Rachel House (Whale Rider) does the heavy emotional lifting and a porcelain and prim Antonia Prebble (TV's The Blue Rose) does terse and tragic with equal aplomb.
Yes, be warned this is not a film for the faint-hearted or even mildly pregnant as some scenes may seriously disturb (for once it's a film where women rather than men will find themselves crossing their legs). That may be partly due to the haunting cinematography of Alun Bollinger (River Queen), especially when coupled with John Psathas' atmospheric and forboding, yet sparse and understated score.
But while the story takes a couple of unexpected turns (although its cinematic title is a big clue) and builds to a nicely judged ending, it does take a long time to get going. Some of the editing feels a bit rough (some scenes are too short, others too long) and the limited locations and action  make it all seem a little too theatrical, a story more suited to the live stage.